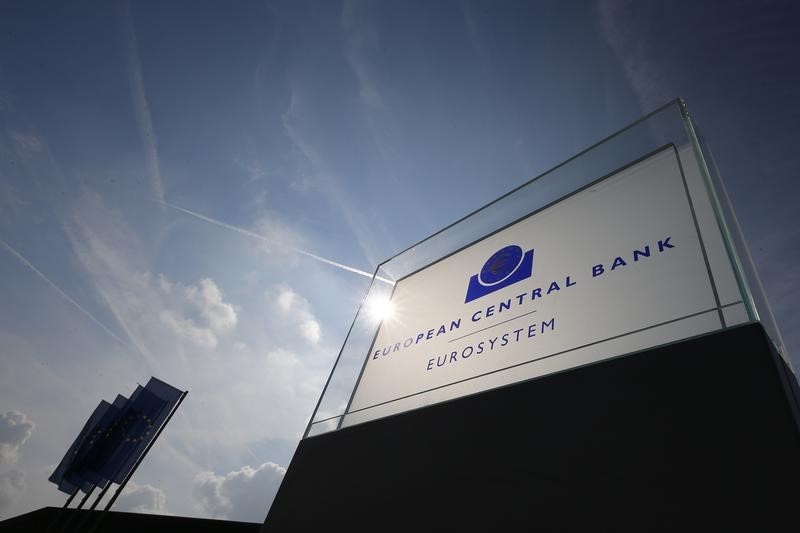 © Reuters. EUR/USD plunges after ECB

As widely expected, the ECB kept its key interest rate at 0%, and its deposit rate to -0.4%.
The ECB has also announced that the QE will end at the end of December 2018, and that the asset purchases monthly will be reduced to 15 Billion euros per month between October and December.
It has, however, clarified that these intentions will be adjusted depending on the economic data.
Finally, the ECB is also committed to keep rates unchanged " at least until the summer of 2019 ".
On the Forex pair EUR/USD declines sharply in the face of these ads, after having marked a peak of 1.1851, the first-line. The Euro Dollar has in fact marked a low of 1.1776 for the moment, and seems inclined to continue its decline.
The announcement of a date at the end of December 2018 for the end of QE was widely anticipated, even if some people thought that the ECB would wait for the month of July to confirm it.
However, the fact that the European Central Bank announced that rates will stay unchanged "at least until the summer of 2019" has disappointed the market, contrary to the expectations, that are directed these days towards a first rate hike to June 2019 with a near-certainty
Traders now await the press conference of Mario Draghi, which will start at 14: 30.