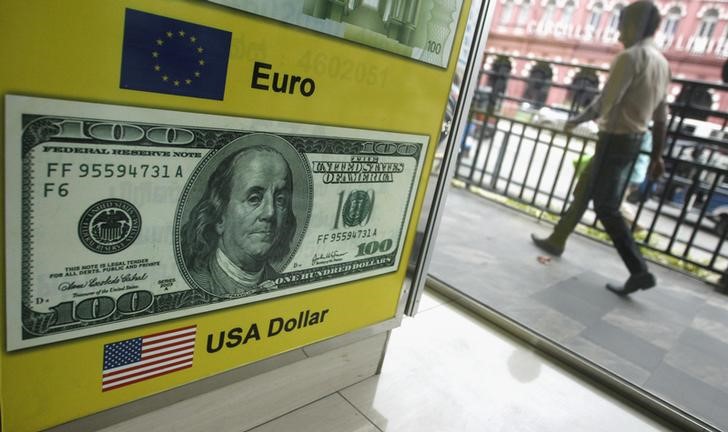 © Reuters. EUR/USD, Euro-Dollar

The ADP report on job creation in US of the month of June disappoints this afternoon, making the state of 177k jobs created, compared to 190k expected.
The revision upward of the above figures partly compensates for this disappointment. In fact, the creations of jobs, the ADP for the month of May is set now at 189k, versus 178k initially announced.
However, these figures are lower than the expectations weigh on the Dollar (and on expectations for the report NFP expected tomorrow), which allows the pair EUR/USD scoring new heights everyday, to 1.1720, a threshold that corresponds to the top of the 25/06 and that could be displayed as a resistance in the short term.

Beyond that, a former support zone graph could also act as resistance at 1.1730.
For the reduction, a return in strength of the sellers would put EUR/USD in the face of a first support on the psychological level of 1.17.
Finally, it will be recalled that the Euro Dollar is still likely to be influenced by the ISM services US to 16h, and then by the Minutes of the Fed 20h.