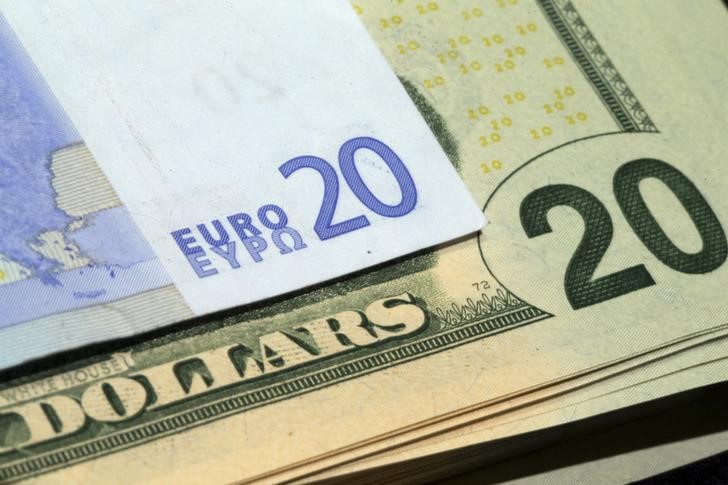 © Reuters. EUR/USD Euro Dollar

EUR/USD shows a clear decline on the Forex mid-day, with a recent low on the 1.2226, after a summit on the 1.2288 earlier this morning shortly after the beginning of the european session.
As it was already partly the case at the end of last week, the pair EUR/USD is suffering this Monday to a renewed interest in the Dollar, which is benefiting from rate increases, with a return on US 10-year now at hand, the symbolic threshold of 3%, with a peak of 2.998% today.
The EUR/USD pair has also suffered 10 hours of the publication of the PMI manufacturing index early in the month of April, which fell to a low of 14 months to 56 points, compared with 56.6 expected and 56.6 previously.

These stark figures for the european economy also weigh on investor expectations for the ECB meeting on Thursday. In fact, the last week has been the occasion of about the ECB's fairly dovish tone, and the anticipation of a meeting of the ECB in the same vein for Thursday is also a factor which may weigh on the single currency.
Once is not custom, the news says so pretty clearly the weakness of the pair EUR/USD that we just see on Monday.
From a graphical point of view, the Euro Dollar has broken the short-term supports 1.2265 and 1.2250, and was a scant bit the hollow of the 6 April at 1.2215. Below this threshold, the next support will be located then on the psychological level of 1.22.
Finally, it will be recalled that the traders still need to watch the PMI, US 15: 45, and then the sales of logemenst US to 16h.