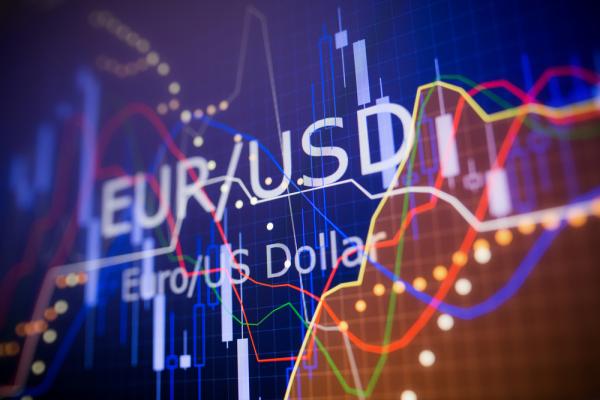 © O Financista. EUR/USD, Euro-Dollar

The EUR/USD has once again aggravated his losses last night, marking a new low on the 1.2159, to reach the threshold of 1.2155, the low of march 1 and immediate support potential.
Traders continued to foster the Dollar, in the face of rate US still on the rise. Indeed, the yield on 10-year-old, for example, has still marked new heights yesterday evening, 3.035%, which attracts capital to the greenback.
In fact, the rate spread between the Euro and the Dollar is more and more obvious as the rate of US progress, in the face of a German rate for 10 years (a reference for the Euro Area) leads yesterday on the 0.65%…

However, in this day of Thursday 26 April 2018, it is the ECB who should occupy the front of the stage from the macroeconomic point of view, with the announcement of the rate at 13.45 pm and the press conference of Mario Draghi at 14: 30.
It should be noted that the recent european data turned out to be rather disappointing, with inflation still far from the targets of the ECB, confidence indices German in bern, and a manufacturing activity to the lowest in 14 months in April in the euro area.
All of this tends to exclude the possibility of a meeting Hawkish, and most analysts do not expect any decision, monetary and no accuracy regarding the end of QE.
Anyway, this meeting of the ECB, like all the interventions of the European Central Bank is not less than a significant risk for the Euro in the short term.
From a graphical point of view, it must be remembered that the EUR/USD pair has lost a lot of ground from its top to 1.24 of last Thursday, suggesting that the potential downside is already well underway, and that the pair EUR/USD could show a little responsive at a meeting dovish, which is already widely integrated in the courses.
In this case the thresholds are important, the low of march 1, at 1.2155 remains the first threshold to monitor before the psychological threshold of 1.21. The increase, 1.2185 and 1.22 is the first two resistors in the short term.

Finally, it will be recalled that, in addition to the ECB, with the announcement of the rate at 13.45 pm and the press conference of Draghi's 14: 30, the investors will also have the durable goods orders and registrations weekly U.S. unemployment, at 14: 30.