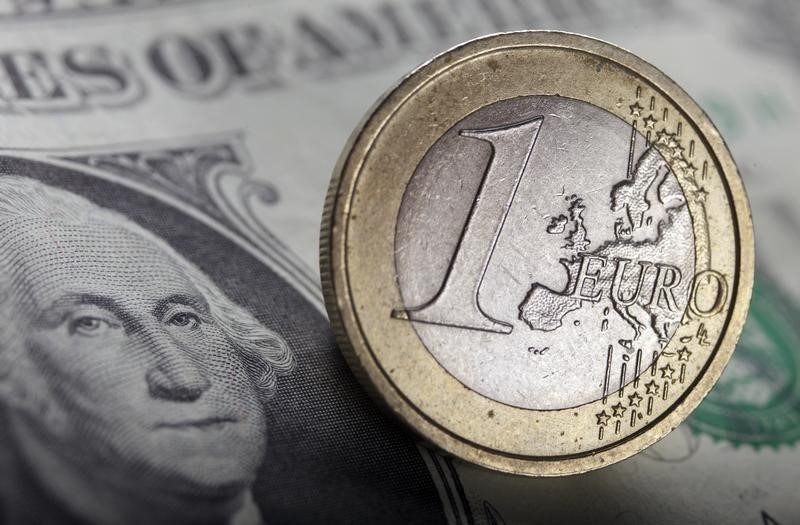 © Reuters. EUR/USD

After a first part of the day to the downside, the EUR/USD pair eventually displays a positive trend on the day, while the european session is nearing its end.
Recall that this morning, the EUR/USD pair fell to a low of 1.2363, helped by a CPI eu below expectations, at 1.3% in the annual data compared with 1.4% anticipated by the consensus.
EUR/USD then managed to bounce up to a high at 1.2397 in the afternoon, failing to test the psychological level of 1.24, but surpassing the summit yesterday evening at 1.2381.

However, the Euro Dollar remains below the peak of the european session yesterday at 1.2413.
The area around 1.24 continues to the moment of display such as a resistor, while to the downside, the first support graph is on the upward trend line visible since the 9th of April, resulting in a context graph is uncertain in the short term.
Currently, EUR/USD hovers around 1.2380 on the Forex.