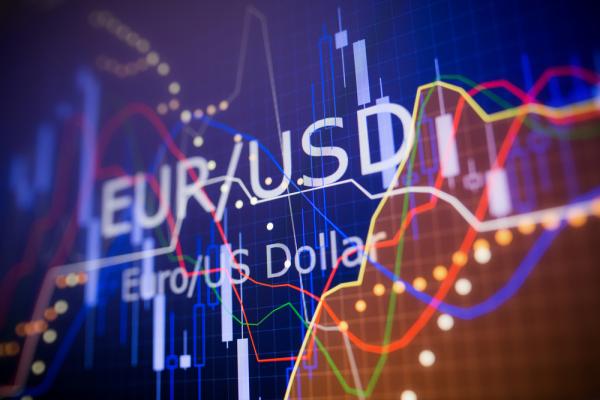 © O Financista. EUR/USD, Euro-Dollar

After rising slightly in the face at the press conference of Mario Draghi, testing the psychological resistance of 1.22 with a peak at 1.2206, the EUR/USD picks up finally and brand new lows.
The Euro-Dollar has broken below support 1.2155, with for now a hollow on the 1.2110, the lowest since January 12.
Mario Draghi has begun his press conference by making a statement tinged with optimism, to finish on a note more prudent, once again without announce anything concrete.
However, this rise in the Dollar can be found elsewhere than against the Euro, with GBP/USD down, USD/JPY rising, and the Gold side Dollar to the lowest since march 21. This suggests, therefore, that the downward movement of the current Euro Dollar is linked more to the US side of the equation as a reaction to the ECB meeting.
The growth of stock markets in the USA is, in part, to bind to the good behaviour of the Dollar, with a net increase in the Nasdaq, the S&P 500 and the Dow Jones Industrial Average. This good performance is linked to strong quarterly results, including those of Facebook Inc (NASDAQ:FB) to name only a few, with a title which grew by more than 8% today.
The return rate on 10-year US under the 3% mark this Thursday, is also supporting the equity market in US, and seems to paradoxically not affect the Dollar, after the rate increase, the US has supported the greenback in recent days.
From a graphical point of view, the next support potential for the EUR/USD is located in the area of 1.21, before the threshold of major psychological of 1.20, and the low annual 2018 January 9, at 1.1915. Has the upside, the former support of the 1.2150-55 should play a role of resistance, before the area of 1.22.