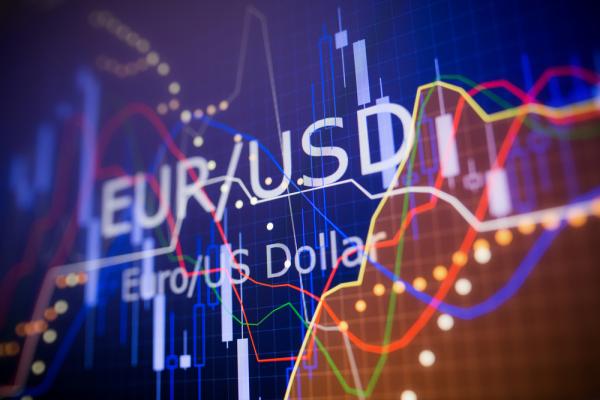 © O Financista. EUR/USD, Euro-Dollar

The pair EUR/USD is losing ground since the re-opening of the Forex yesterday evening, after closing on Friday near its top weekly, in the area of 1.1680.
The Euro Dollar has in fact marked a low 1.1627 this morning (Monday), mainly due to a strengthening of the Dollar, which dates back in a general way since yesterday evening, as can be seen on the US Dollar Index.
It should also be noted that some information over the weekend were able to promote the decline of the Euro, including the return of the political concerns in Germany, due to rumors of the resignation of the minister of the Interior on a background of disagreement within the coalition of germany in regard to immigration. A resignation of the minister of the Interior German would weaken the position of German chancellor Angela Merkel, which is negative for the Euro.

The PMI manufacturing index for the Euro Area for the month of June, which was revised lower to 54.9 points against 55 points could maintain some downward pressure, but it will also be necessary to take account of technical factors.
The pair EUR/USD happens on the area, 1.1625, a threshold that confused moving averages 100 and 200 hours, and which thus constitutes a support the potential, prior to a clearer support on the psychological level of 1.16.
Below this level, the next support to watch in case of decrease will be located at 1.1570, 1.1550, 1.1530 and 1.1500-10.
The increase, 1.1665-75 is the first resistance, before 1.1690-1.17, and then 1.1720-30.
Finally, we must not forget that , several statistics will be likely to influence the EUR/USD pair on Monday, with the unemployment rate in the euro zone at 11am, and then the PMI manufacturing index, US 15: 45, and especially the ISM manufacturing index in the US, at 16h.