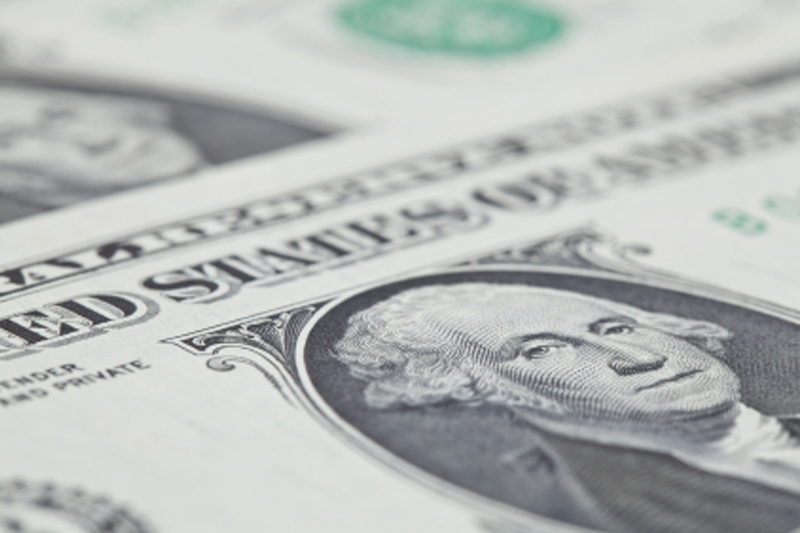 The dollar at a one-week summit

The dollar remains close to a record high a week against its rivals on Tuesday as forecasts of a rate hike by the Federal Reserve continue to support demand for the greenback.
The greenback found support after the president of the San Francisco Fed, John Williams, had said Saturday that the Fed should raise interest rates three times this year, given that the economy will benefit from tax cuts.
These comments occur a day after the president of the Cleveland Fed, Loretta Mester, announced that she was expecting four interest rate increases this year, thanks to strong economic growth in the United States and low unemployment.

The index dollar, which measures the greenback's strength against a basket of currencies, rose 0.21% to 92.27 at 05:15 a. m. AND (09:15 GMT).
The euro and the pound retreated with EUR/USD down 0.29% at 1.1933 and the GBP/USD down 0.31% to 1.3526.
The single currency has ignored the figures, published earlier, showing that economic sentiment in the euro zone improved more than anticipated last month, while German industrial output rose more than expected in November.
The yen is progressing with the USD/JPY down 0.23% to 112.85, while the USD/CHF is gaining 0.54% at 0.9824.
Earlier on Tuesday, the Bank of Japan has reduced by 5% the size of its bond buyback program during its last decision, reminding investors that it will eventually normalize monetary policy.
Elsewhere, the australian dollar declined, with the AUD/USD down 0.28% at 0.7821, while the NZD/USD is stable at 0.7170.

In the meantime, the USD/CAD rose 0.12% to 1.2437.