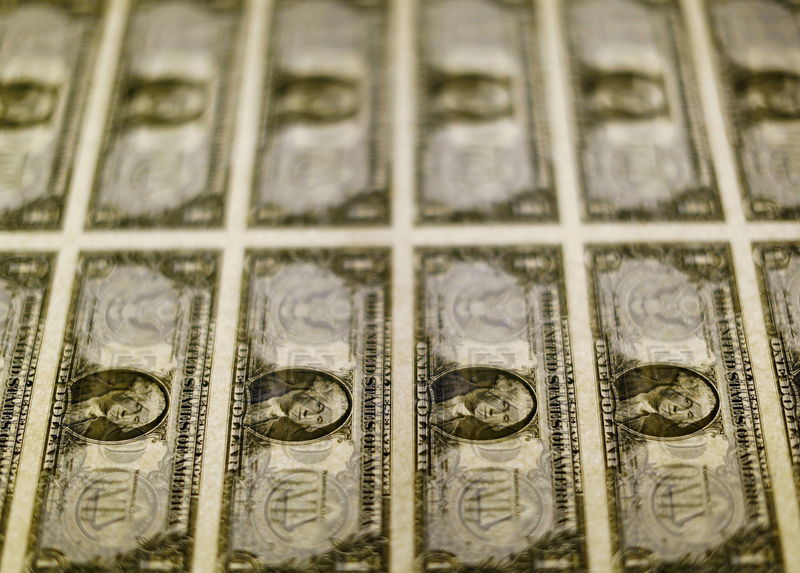 © Reuters. The dollar is under pressure on a potential trade war

Investing.com – The u.s. dollar was trading Wednesday, near a more two-week low against the other major currencies, increasing concern about the wars commercial potential due to new import tariffs the u.s. that have continued to weigh heavily on the greenback.
The greenback weakened after the u.s. president Donald Trump has announced Tuesday that he would continue to impose tariffs on imports of steel and aluminum despite the growing pressure from political allies to back down.
Last week, Trump announced his intention to impose import duties of 25% on steel and 10% aluminum in the framework of a re-engagement of its trade agenda nationalist.
Markets were also nervous after the economic adviser to Trump, Gary Cohn, has announced his resignation Tuesday. The decision was the result of a disagreement between Cohn and the president of the United States regarding import duties.
Market players are concerned that the proposed rates do not cause inflation and do not cause retaliation from trading partners with the americans. The main holders of us Treasury bonds, including China and the european Union, could thus reduce their holdings of americans.
The dollar index, which measures the strength of the dollar against a basket of six major currencies, fell by 0.11% to 89,46 at 05h15 (9.15 am GMT) after touching a low of two weeks 89,38 during the night.
The euro's advance, with the EUR / USD up 0.19% to 1,2427, while the GBP / USD slipped 0.11% to 1,3872.
Elsewhere, the yen and the swiss franc have been strong, with USD / JPY down 0.44% at 105,64 and with USD / CHF sliding 0.34% to 0,9377.
The dollars of australia and new zealand were lower, with AUD / USD losing 0.26 per cent to 0,7809 and with NZD / USD down 0.15% to 0,7279.
During this time, USD / CAD has increased from 0.40% to trade at 1,2927, as investors turn to the decision on the interest rate of the Bank of Canada later in the day.
The Bank of Canada has stated that the uncertainty surrounding the future of the free trade Agreement, north american will weigh increasingly on the outlook for the canadian economy.