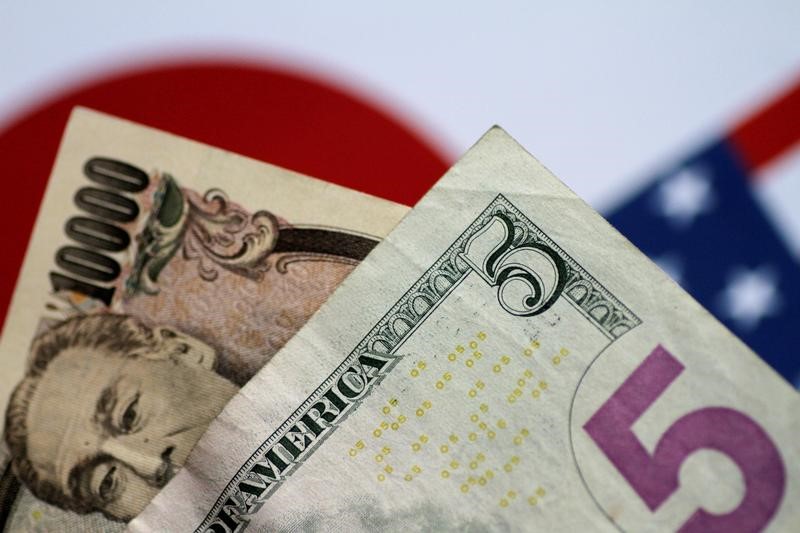 © Reuters. The dollar rebounds against the yen on a potential trade war

Investing.com – The dollar rebounded after touching a low of 16 months against the yen on Monday, as fears of a possible trade war between the United States and China have eased following reports that the two parties were trying to resolve the problem behind the scenes.
The USD / JPY was up 0.33% to 105,08 at 03h50 (07h50 GMT) after falling to 104,62 during the night, its lowest level since November of 2016.
The Wall Street Journal reported Monday, as Beijing and Washington were negotiating an agreement to improve the access of the United States to chinese markets after a week of threats to use trade tariffs.

This has led to a decline in the yen, and while the futures contracts on single stocks rebound while investor sentiment has recovered.
Fears regarding the prospect of a trade war between the two biggest economies of the world have triggered a wave of risk aversion, making them tumble on Wall Street Friday.
The euro rose against the dollar, with EUR / USD rising 0.26% to 1,2385. The british pound was also higher, with GBP / USD rising 0.35% to 1,4179.
The dollar index, which measures the greenback's strength against a basket of six major currencies, was down 0.17% to a low of his month-88,95.
The australian dollar was higher, with AUD / USD rising 0.48% to 0,7736. China is a major destination for australian exports.
Dollars new zealand, and canada have also been more solid, with the NZD / USD to 0,7283 and the USD / CAD 1,2851.