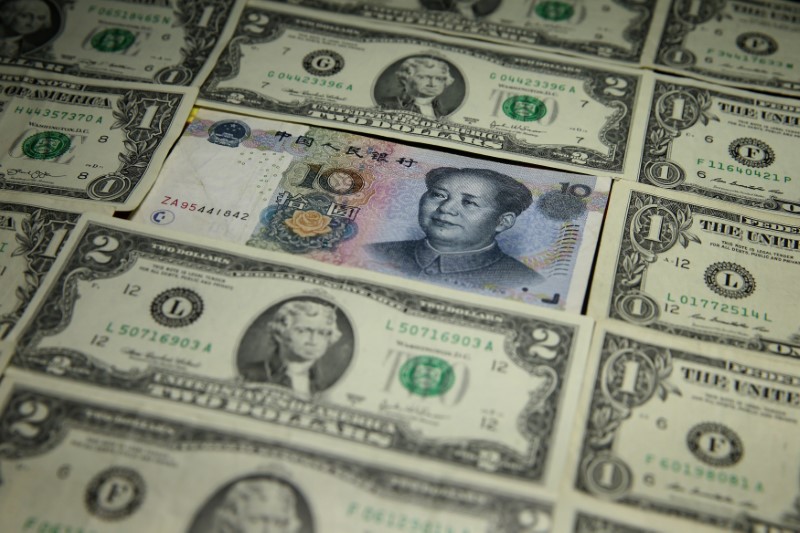 © Reuters. CHINA PLANS TO LOWER THE YUAN IN THE FACE OF THE USA

BEIJING (Reuters) – China's thinking about the potential consequences of a depreciation of the yuan as a means of pressure in their confrontation over trade with the United States, reports Bloomberg on Monday, citing sources close to the matter.
Chinese officials are in the process of conducting an analysis in two phases of the effects of such impairment, which does not mean that the authorities will proceed to a devaluation of the chinese currency, which would require the green light of the most senior leaders of the country, writes Bloomberg.

The first part of this analysis focuses on the use of the exchange rate as a lever in negotiations with the United States. The second examines the effects of a depreciation of the yuan.
(Drafting of Beijing; Bertrand Boucey for the French service)