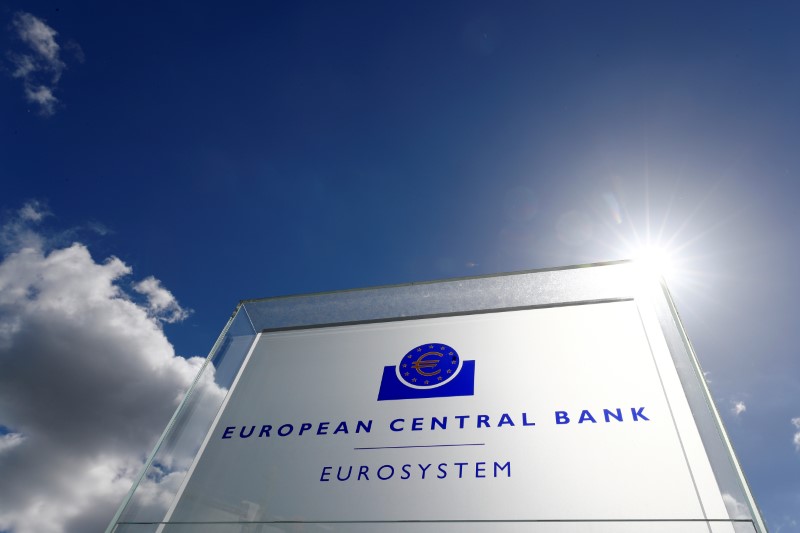 © Reuters. The UNANIMITY OF THE ECB, PRECEDED BY A LIVELY DEBATE

FRANKFURT (Reuters) – members of The Board of governors of the european central Bank meeting on Thursday differed on the question of leaving the door open to a further extension of the asset purchase program and on the likely timing of a first rate increase since 2011, we learn from three sources.
The ECB has finally said "predict" that its programme of asset purchases of 2,600 billion euros, will end in December and that its interest rates will remain at their record lows "until the end of summer 2019.
The central bank president, Mario Draghi, stressed that the decision – the most important step taken so far towards the end of the monetary support of the ECB – had been taken unanimously, a sign that the detracting voices are finally stored to the general opinion.
Some members of the board of governors have pleaded for a more cautious on a possible extension of the redemptions of debt and other would have wanted the monetary policy statement leaves the door open to a rise in interest rates from the outset or in the course of the summer of 2019, according to the sources.
"Some members would have liked something like 'mid-year'," said one of the sources. "The wording chosen leaves a lot of things open."
The ECB has not wanted to comment on this information.
The vocabulary finally selected has resulted in a lively debate about which hovered the memory of the faux pas of 2011, when the ECB had raised its key rates on two occasions just before the debt crisis that forced then to turn back.
The fear of repeat this mistake has allowed us to reach a unanimous position, said the sources. "Some people have been referring to the monetary tightening of 2011 to explain the fear of a change of direction too fast," said one of them.
The euro and bond yields fell after the ECB decision, which was perceived as more accommodative than expected markets.
The single currency continued its slide in the end of the day, passing under the 1.16 euro for the first time since may 30.
(Frank Siebelt, Balazs Koranyi and Francesco Canepa, Véronique Tison for the French service)