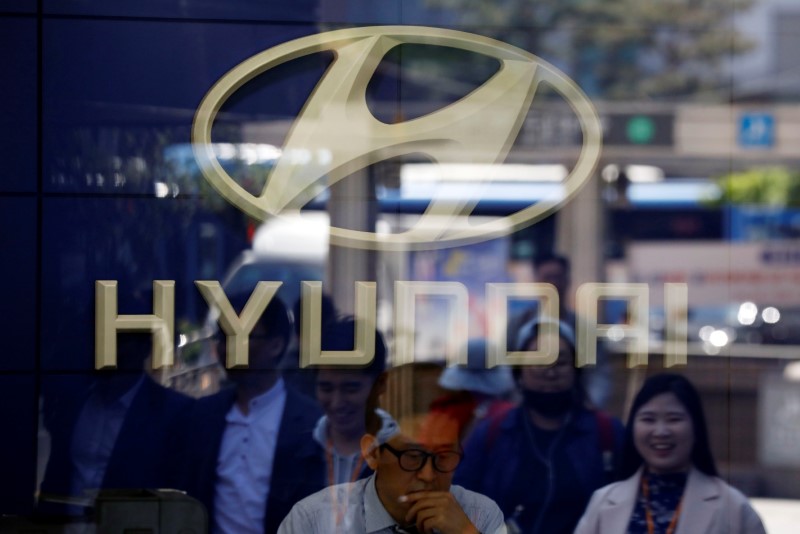 © Reuters. THE SOUTH KOREAN CAR MANUFACTURER HYUNDAI IS INVESTING IN GRAB

SEOUL (Reuters) – Hyundai announced on Thursday that it has invested in Grab, the specialist services of passenger cars with driver (VTC) in South-East Asia, the south Korean car manufacturer making a foray in this segment in strong growth while undergoing a slowdown of its sales in China.
The two companies said in a joint press release that they were going to develop all these services in South-East Asia, including through the use of some of the models are "clean" of Hyundai, including the IONIQ Electric.
They have not unveiled the investment amount of the group of south korea to Grab.

During a call to fund intervened at the end of August, which has seen Toyota (T:7203) Tsusho, the branch trading Toyota, enter the capital of the Grab, the company was valued at more than six billion dollars (five billion euros).
Grab also the chinese Didi Chuxing and the japanese Softbank (T:9984) among its shareholders.
(Joyce Lee, Benoit Van Overstraeten for the French service)