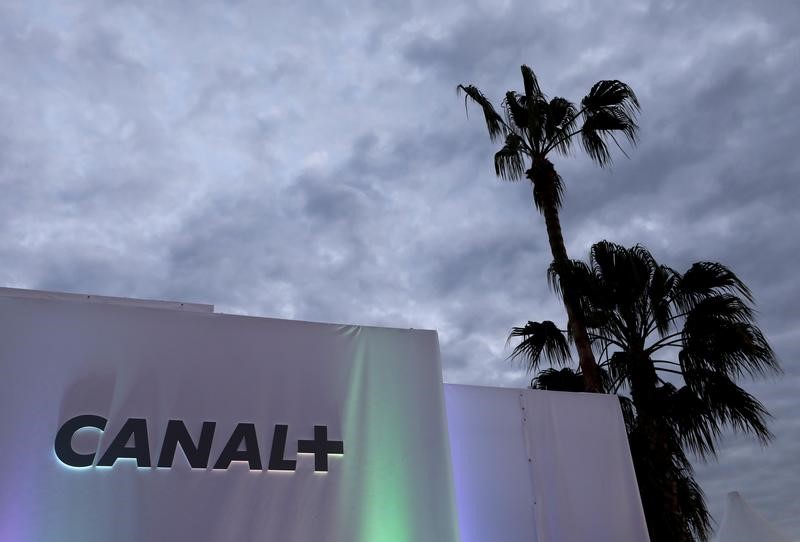 © Reuters. THE proposed JV BETWEEN TIM AND CANAL+ IS NOT DEAD

MILAN/PARIS (Reuters) – The project to create a joint venture between Telecom Italia (MI:TLIT) (TIM) and Canal+, a subsidiary of pay-tv, Vivendi (PA:VIV), runs through a difficult period but he is not buried, said a source close to the folder on Friday.
The Italian newspaper Il Sole 24 Ore and Il Messaggero wrote on Friday that the project had freaked out.
TIM, controlled de facto by Vivendi, had approved in October the creation of a joint venture with Canal+ on the content, thus strengthening the links between the telecoms operator Italian and its largest shareholder.

This project emanates from the declared goal of Vincent Bolloré to create a powerful media group in the south of Europe.
"The process is proving to be more difficult; it is a battle of all times", said the source, adding that
the issue would be discussed at a meeting of the board of directors of TIM that will be held on 6 march.
A source close to Vivendi said that the French group was still convinced that the project would be.
The latter has been criticized by some members of the board of directors of the telecom operator and the Consob, the gendarme Italian stock, also looks on him.
A source close to the case had recently indicated that the broadcaster Mediaset could also be part of the joint venture, which would also be a way of resolving its long dispute with Vivendi.

Another source said last week that a compromise between Vivendi and Mediaset for their agreement aborted in the pay-tv service was unlikely to be found before the parliamentary elections in Italy scheduled for 4 march.
Vivendi and Mediaset are engaged in a bras de fer judiciaire, since the group controlled by the billionaire Vincent Bolloré is back to the summer of 2016 on an agreement providing for the repurchase of the pay-tv Mediaset. It has since acquired 29% stake in the Italian group, becoming its second shareholder.
The former president of the Italian council, and largest shareholder of Mediaset Silvio Berlusconi claims from three billion euros in damages and interest, and both parties must be heard by a court in Milan on 27 February in the framework of a mediation.
A third source said that an attempt of amicable agreement before the hearing was cut short.
The source close to Vivendi said that this did not prevent the stakeholders to make a new attempt in this direction.
(Stefano Rebaudo, Giancarlo Navach and Agnieszka Fkak in Milan, with Gwnaëlle Barzic and Dominique Vidalon in ParisJuliette Rouillon and Wilfrid Exbrayat for the French service)