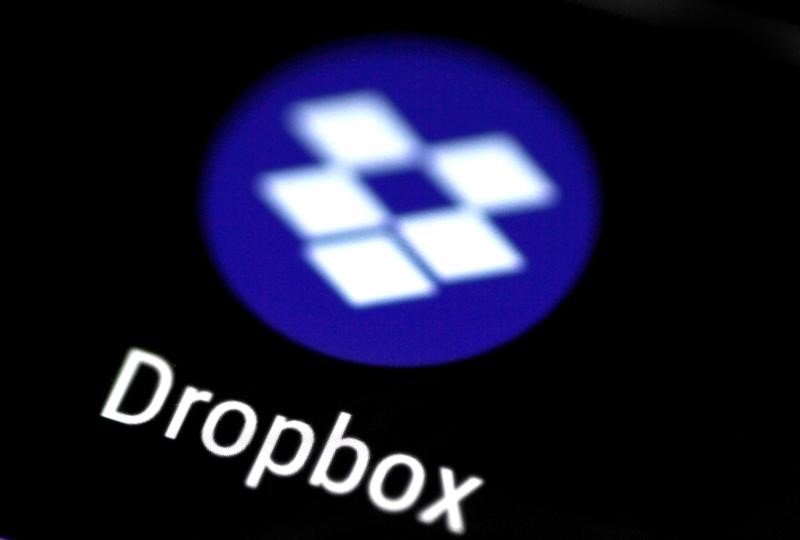 © Reuters. The IPO OF DROPBOX SURSOUSCRITE, FIRST LISTING on FRIDAY

(Reuters) – The initial public offering (IPO) of Dropbox has been sursouscrite, said two sources Monday, suggesting strong demand for the first major IPO of the year in the technology sector on Wall Street despite a difficult start to the week on the Nasdaq.
It is unknown at this stage whether demand will be strong enough to push up the price above the indicative range of 16-18 dollars announced last Monday.
The prize will be unveiled on Thursday, at the closing of the offering, before a first listing of the next day.

"It is still early to comment on the price but from the conversations that I have had in the market seems interested and the IPO is part of", said a third source to Reuters.
The IPO of the specialist in sharing and storage of data on the internet comes during a busy week on Wall Street, with the federal Reserve which is expected to raise its key rates on Wednesday, the eve of the fixing of the price.
The Nasdaq Composite index has also dropped from 1.84% on Monday, in the wake of Facebook (NASDAQ:FB) (-6,77%) again put in question for the protection of personal data of its users.
Dropbox and its existing shareholders offer to the investors for 36 million shares, and this number could be increased to 5.4 million in the case of the exercise of the over-allotment option. The upper limit of the indicative range of prices, Dropbox could raise nearly $ 650 million (527 million euros), which would make it the largest IPO of a technological value, since Snap (NYSE:SNAP) a year ago.
The price range values the company of San Francisco, founded in 2007 by Andrew Houston and Arash Ferdowsi, at about seven billion dollars, which is much less than its valuation of $ 10 billion during its last round table in 2014.

Dropbox has 500 million users and main competitors, Box and storage services, cloud-based Google (NASDAQ:GOOGLE) group (Alphabet), Microsoft (NASDAQ:MSFT) and Amazon (NASDAQ:AMZN).com.
(Sweta Singh, Nikhil Subba and Diptendu Lahiri to Bangalore, Véronique Tison for the French service)