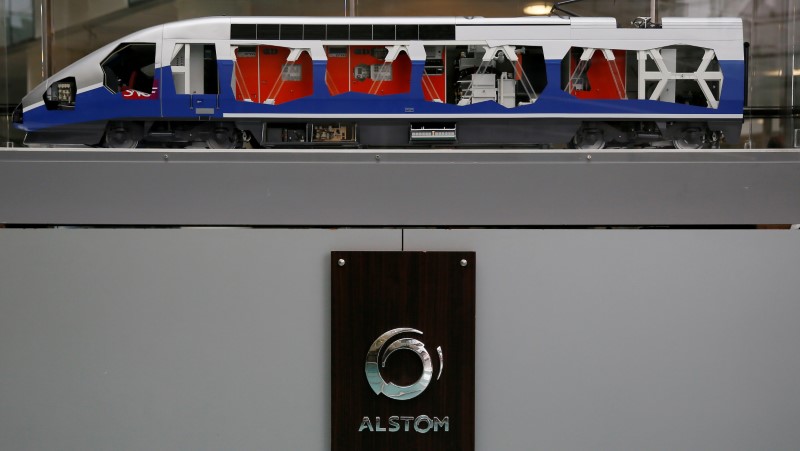 © Reuters. THE EC WILL TAKE INTO ACCOUNT THE COMPETITION FROM CHINA FOR ALSTOM/SIEMENS

(Reuters) – The european regulators, who are reviewing the proposed merger between Alstom (PA:ALSO), and the branch railway Siemens (DE:SIEGn), will take into account the pressure of competition exerted by the chinese CRRC, said on Monday the european commissioner for Competition.
The two groups want to create a champion of franco-German in the field of railway, better able to compete with CRRC and the canadian Bombardier (TO:BBDb).
With an annual turnover of $ 35 billion (30 billion euros), CRRC made the race in the lead, far ahead of Siemens Mobility, Alstom and Bombardier. Even if he only has two projects in Europe, one in Britain and another in the Czech Republic, its competitors are based on the premise that it could further develop in the future.
"We are all in favour of a growth of enterprises in Europe, and of course, we want to have a full overview of the situation, including the pressures of chinese competition", said Margrethe Vestager, during a hearing at the european Parliament.
She added that the study of the european regulator would be on the stocks of working capital, the trains and the signaling technology.
The preliminary review of the european Commission will end on 13 July. It could be extended if Siemens and Alstom offer concessions or to lead to a more in-depth investigation, four months.
(Foo Yun Chee; Catherine Mallebay-Vacqueur for French service, edited by Benoît van Overstraeten)