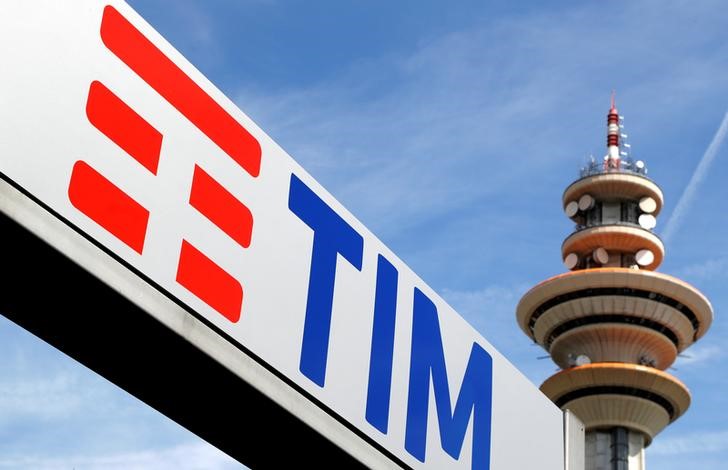 © Reuters. THE DIRECTORS OF T. ITALIA WILL DISCUSS THE NETWORK on TUESDAY

MILAN (Reuters) – The board of directors of Telecom Italia (MI:TLIT) (TIM) will consider this week in the options for its fixed network, including the possibility of a split, but no decision should be taken in the immediate future, said Sunday a source close to the telecoms operator.
Politicians and competitors of Telecom Italia calling for for a long time that the fixed network of TIM is separated from the rest of its business and that it be modernized. These calls have been strengthened by the willingness of the Italian government to contain the growing influence of Vivendi (PA:VIV) in Telecom Italia, the French group became the main shareholder, whereas the fixed network, estimated by some analysts to 15 billion euros, is seen as a strategic asset in Italy.

Amos Genish, the new ceo of Telecom Italia came from Vivendi, will expose Tuesday, the board of directors of the broad lines of its strategic plan for the period 2018-2020, said the source.
"In the context of this presentation, the managing director will also present the different options for the future of the network, including a possible separation," said this source.
"No decision will be taken on Tuesday and the managing director will undertake to come back with its recommendation for the network."
A second source stated that the board could officially giving Tuesday to Amos Genish, the mandate to consider different tracks for the fixed network, including a possible separation from the rest of the group.
Amos Genish said last month that Telecom Italia wished to retain control of its network, but that it did "not need to hold 100%.

He said last week to the union representatives that, from a regulatory point of view, the operator saw no reason in the immediate future, to further partition the network from the rest of the group.
(Agnieszka Flak; Bertrand Boucey for the French service)