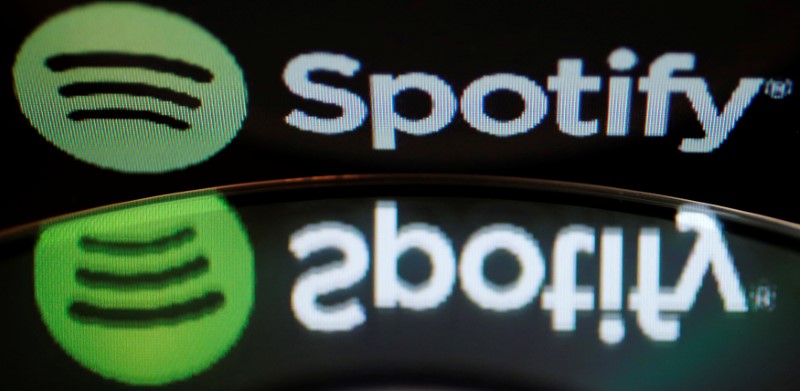 © Reuters. TELIA SELLS ITS SHARES SPOTIFY BEFORE The IPO

(Reuters) – The telecom operator Telia announced on Thursday evening to have transferred the balance of its shares Spotify to institutional investors for 272 million dollars (221 million euros) prior to the ipo, the next week, the world's number one music streaming.
Telia had acquired a stake of 1.4% in Spotify in June 2015 for approximately $ 115 million and sold its shares in several tranches since.
"Spotify has been terrific investment for Telia, both from the point of view of return on investment (roi) at the level of the partnership that has been established", said the managing director of Telia, Johan Dennelind, in a statement.

Spotify Technology will make its debut on the New York Stock Exchange under the code on Tuesday.
The Swedish company was valued about $ 20 billion on the basis of transactions between current shareholders and employees in February, according to a notice on the exchange.
(Helena Soderpalm, Véronique Tison for the French service)