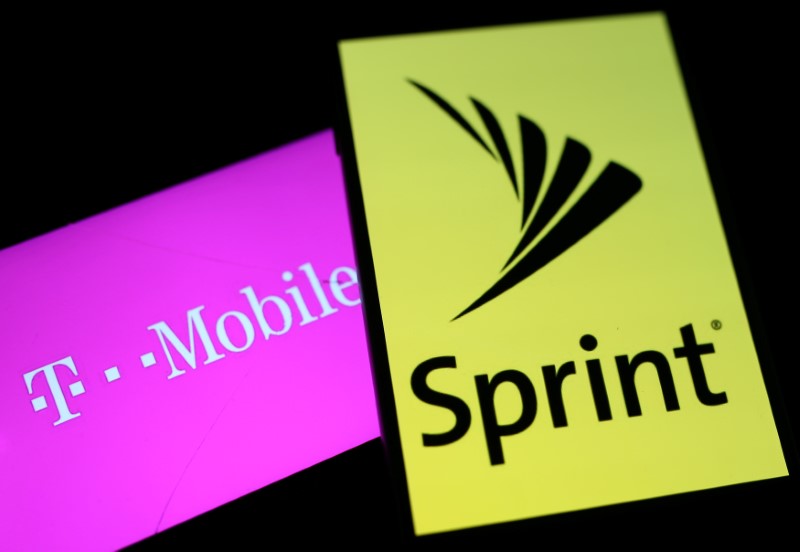 © Reuters. T-MOBILE US AND SPRINT ARE AIMED AT AN AGREEMENT NEXT WEEK

(Reuters) – the operators of The american mobile T-Mobile US (NASDAQ:TMUS), and Sprint were well advanced in the definition of the conditions of their reconciliation and intend to finalize the discussion of this merger as early as next week, said on Thursday sources close to the matter.
Sprint is owned approximately 85% by japan's SoftBank Group and T-Mobile is controlled to 63% by the German Deutsche Telekom (DE:DTEGn).
One of the sources said that the agreement envisaged by the two houses mother would allow Deutsche Telekom to consolidate the new entity in its financial statements without necessarily holding a majority share in the group.

The entity resulting from the merger would more than 127 million subscribers and would be better able to compete with the number 1 and 2, namely Verizon (NYSE:VZ) Communications and AT&T in the race for the services 5G.
In November, Sprint and T-Mobile had terminated a second time in discussions, stating then that they were "not able to reach agreement on mutually acceptable terms."
There was no answer in the immediate future to a request for comment.
(Greg Roumeliotis and Liana B. Baker in New York and Pamela Barbaglia in London, with contributions by Jessica Toonkel in New York, Benoit Van Overstraeten for the French service)