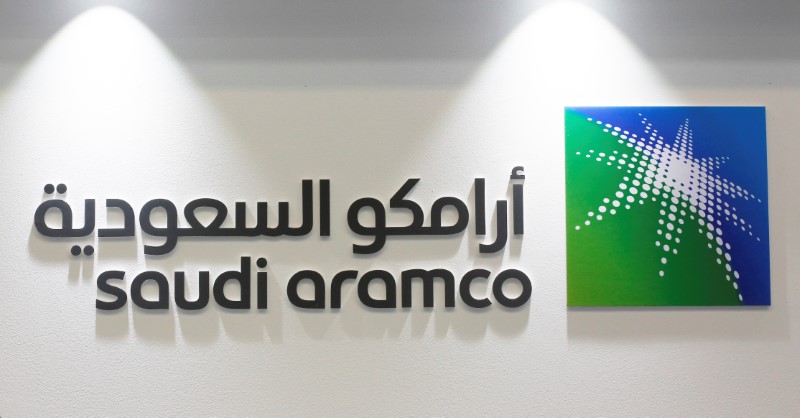 © Reuters. SAUDI ARAMCO AND SABIC WILL CONSTRUCT AN INDUSTRIAL COMPLEX

DHAHRAN, saudi Arabia (Reuters) – The oil group Saudi Aramco and the chemist Saudi Basic Industries Corp (Sabic) have signed a memorandum of agreement on Sunday to build a complex that specializes in the transformation of the oil-to-chemicals in saudi Arabia, a transaction to $ 20 billion (17 billion euros).
This project, which according to the two partners, will be the largest processing site of this type in the world, is part of the diversification of the economy of saudi arabia.
Private sector investments have slowed in recent years due to the decrease in the prices of the black gold and the austerity policy pursued by Riyadh. The Kingdom is now investing billions of dollars in industries with high added value, such as chemicals, or the service sector such as tourism.
The director general of the oil company saudi Amin Nasser told the press that the final decision on location of construction would be stopped by the end of 2019. The petroleum group public considers provisionally the port of Yanbu on the Red sea, which is already a centre of industry, he added.
The complex is expected to be operational in 2025.
The director general of Sabic Yousef al-Benyan said that it was the first time that the two largest saudi companies join in an industrial project involving a new technology. The investment costs will be split evenly between the two companies.
This new complex is expected to create some 30,000 direct and indirect jobs and contribute up to 1.5% to the growth of the gross domestic product of saudi arabia by 2030, said the two groups.
Saudi Aramco, the largest oil company the world, is expected to introduce on the stock Exchange in 2018. The saudi arabian authorities want to place up to 5% of the share capital of the company at the time the Stock market of Riyadh, the Tadawul, and one or more other places foreign, a transaction that could raise $ 100 billion (€85 billion).
(Reem ShamseddineCatherine Mallebay-Vacqueur for the French service)