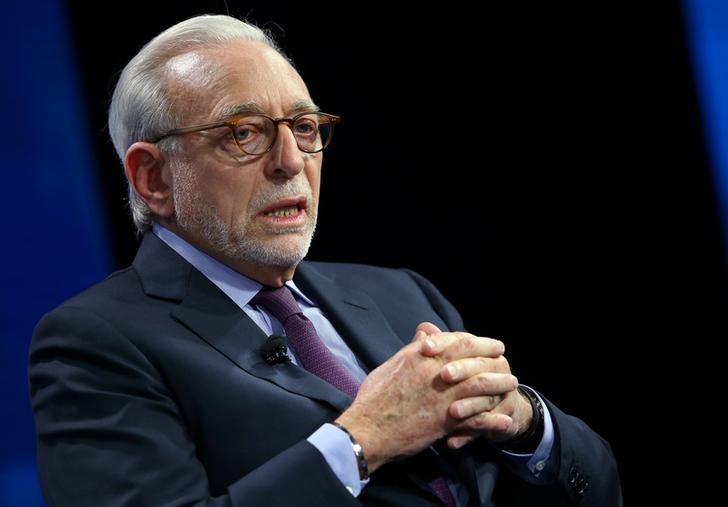 © Reuters. PROCTER & GAMBLE brings PELTZ TO ITS BOARD Of DIRECTORS

(Reuters) – Procter & Gamble announced Friday the appointment of Nelson Peltz to its board of directors, although the investor activist, has narrowly lost the battle by the shareholders in which they launched against the management of the american giant of consumer products.
This announcement has pushed the Stock price of P&G's of 1% in transactions after the close of Wall Street.

Immediately after its annual general meeting in mid-October, P&G had claimed that Nelson Peltz had narrowly defeated in his attempt to get a seat on the board. This result was refuted a month later by a count provisional carried out by an independent expert.
"Because the result of the election was so tight, and because of the large number of shareholders voted for Nelson Peltz in order for it to become an administrator, the board of directors has participated in numerous discussions with Mr. Peltz about a seat on the board," said the group on Friday, ensuring they have understood the calls for an injection of fresh blood in its board of directors.
Procter & Gamble, explains that as a result increased the size of its board from 11 to 13 members to include Nelson Peltz and another newcomer, Joseph Jimenez, ceo of pharmaceutical company in switzerland, Novartis (SIX:NOVN).
The group owner of Pampers, washing powder Ariel or razors, Gillette and whose market capitalization exceeds $ 230 billion (196 billion euros) has added a new count of the nearly two billion votes showed that shareholders had elected the 11 directors it had proposed, including Ernesto Zedillo, for which the number of votes was extremely close to that of Nelson Peltz.
In the Face of these results, P&G and Nelson Peltz have discussed how "constructive" to align their strategic viewpoints. The two sides agreed that Procter & Gamble was not predisposed to accumulate excessive debt, or to reduce its research and development spending, or to advocate a split of the group, or a relocation of its headquarters currently located in Cincinnati, says the group, as many of the requests made during the month by Nelson Peltz.
"Accordingly, we are committed to working with Mr. Peltz in the best interest of shareholders," said P&G.

In an e-mail, the investor activist, co-founder of the fund Trian, says he is "eager to bring new perspectives to the board of directors and work collaboratively with (CEO) David (Taylor) and the rest of the board of directors to support a value-creating long-term shareholder of P&G".
The appointment of Nelson Peltz will be effective on march 1, and the investor will be part of the candidates that P&G will propose it again at the next annual meeting.
(Siddharth Cavale in Bangalore; Bertrand Boucey for the French service)