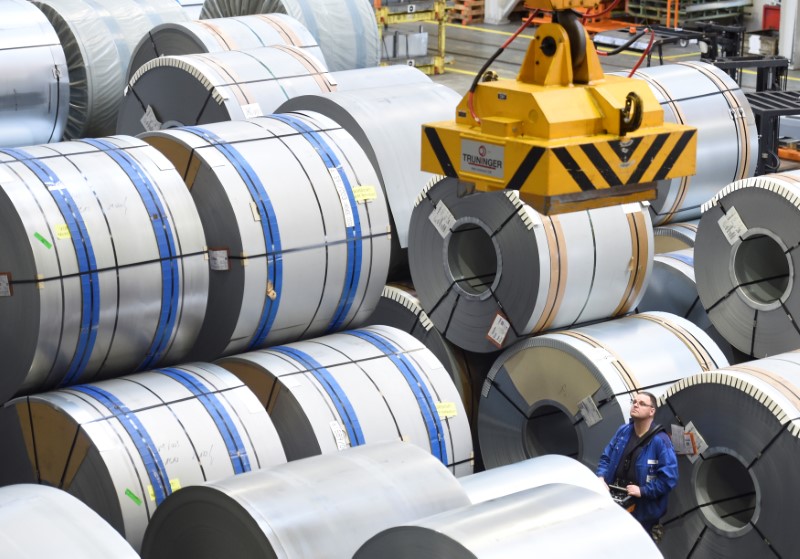 © Reuters. Penalties IN The GERMAN SURVEY ON The STEEL

BERLIN (Reuters) – The German cartel Office is in negotiations with the steelworkers for fines of up to 500 million euros in the framework of an ongoing investigation on suspicion of collusion, reported Saturday the magazine Spiegel.
The antitrust authority has widened its investigation last year, which was already the producers and sellers of stainless steel, such as manufacturers and distributors in automotive, ArcelorMittal (AS:MT) and Salzgitter have confirmed that their offices had been raided.
Without citing sources, Spiegel said that the investigation had reached a decisive phase, the regulator in German is now in negotiations with some of the few 12 the undertakings concerned, to enter into a possible amicable settlement to avoid a lengthy trial.
The magazine stated that the number of companies likely to enter into an agreement remained open, adding that ArcelorMittal and Salzgitter were not available in the immediate future.
(Emma Thomasson, Juliette Rouillon for the French service)