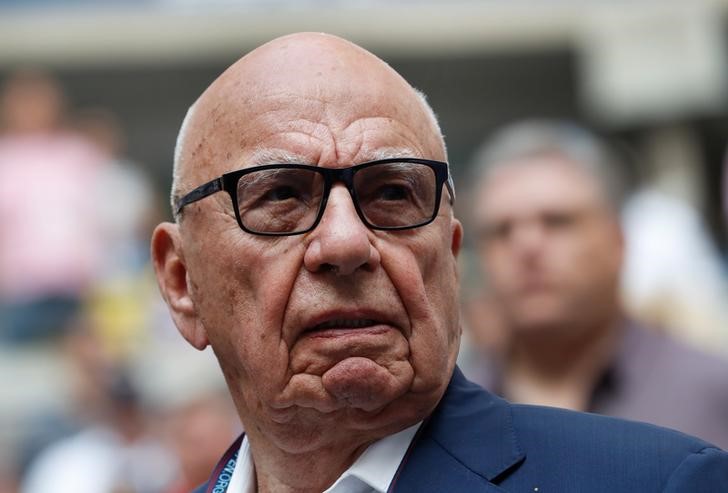 © Reuters. MURDOCH HAS DISCUSSED THE REDEMPTION OF CNN WITH THE ceo Of AT&T

NEW YORK (Reuters) – Rupert Murdoch has discussed two times in the last six months, with Randall Stephenson, ceo of AT&T, the takeover of the television channel CNN, reported on Friday sources close to the matter to Reuters.
According to one of them, the media mogul, executive chairman of the Twenty-First Century Fox (NASDAQ:FOX), has proposed the two times in the course of these telephone conversations to buy back CNN.
Another source has said that Robert Murdoch had "no interest" to buy out the tv channel.
Leaders of the Twenty-First Century Fox, AT&T and Time Warner's (N:TWX), and the parent company of CNN, have refused to speak on the subject.
AT&T announced in October 2016 its proposed buy of Time Warner for a total 85.4 billion ($73,2 billion euros), a gamble on the part of the telecoms operator american to put the hand on content of information and entertainment aimed at attracting subscribers on its mobile network. But this project has still not received the green light from us regulators.
The u.s. department of Justice has asked AT&T the sale of Turner Broadcasting, home of CNN, or the network of satellite television DirecTV in order to dispel the concerns in terms of competition related to proposed acquisition, said sources to Reuters on Wednesday.
One of the sources reported on Friday to Reuters that Rupert Murdoch had called Randall Stephenson on 16 may and 8 August, and had asked him if CNN was to sell. Randall Stephenson responded that no, said this source.
(Jessica Toonkel; Catherine Mallebay-Vacqueur for the French service)