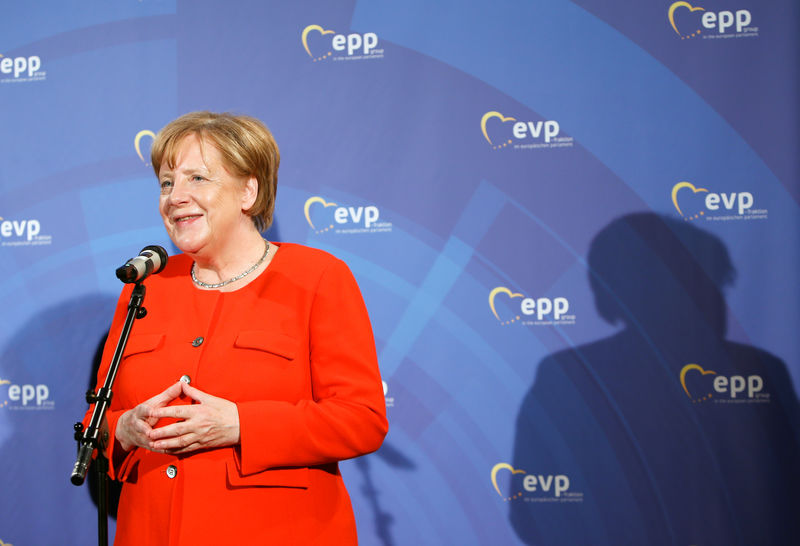 © Reuters. MERKEL READY TO COMPROMISE WITH FRANCE ON THE EURO AREA

BERLIN (Reuters) – Germany must be ready to compromise with France on the reform of the euro zone, said on Thursday the German chancellor, Angela Merkel, indicating its willingness to negotiate upstream of the european Council at the end of the month.
"I think that we will be moving on the reforms of the single currency, but these reforms are not the only ones that we need," said Angela Merkel, citing helter-skelter foreign policy, migration policy, development or safety.
Angela Merkel and Emmanuel Macron must present it at the next european Council on 28 and 29 June, a joint plan for reform of the bloc community. A franco-German Council is scheduled for June 19 at the castle of Meseberg, north of Berlin.
(Paul Carrel; Jean-Stéphane Brosse for the French service)