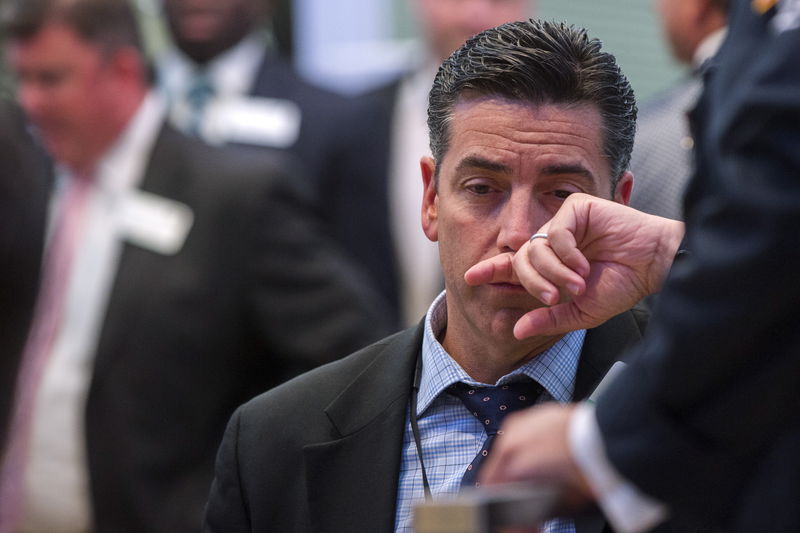 © Reuters. Market: in a good mood after the PMI and ADP

The european markets show themselves to be in a good mood (+1.5%, Frankfurt +1.6%, Paris +0.3% in London), encouraged by data showing a favourable economic climate on the old continent and across the Atlantic.

The PMI index for final IHS Markit composite in the Eurozone is picking up from 57.5 in November to 58.1 in December 2017, its highest level since February 2011, and therefore highlights an acceleration of the economic growth in the last year.

'GDP growth should reach 0.8% in the fourth quarter of 2017, the data does not give any indication of a possible loss of speed in the beginning of the year 2018', said Chris Williamson, chief business economist at IHS Markit.

Other encouraging information of the day, the us private sector has generated 250,000 new jobs last month, according to the firm ADP, while the consensus forecast that about 191,000 new jobs in this sector.

On the front of the values, Debenhams fall of 16% in London after the group of department stores in the uk has formulated a forecast disappointing results for its fiscal year, on the occasion of a point on its commercial activity.

Solvay (BR:SOLB) to advance 2.1% in Brussels, taking advantage of remarks in favour of societe generale (PA:SOGN) on the work of the belgian chemist : his board is raised from 'hold' to 'buy' and its target price from 105 to 135 euros.

Michelin (PA:MICP) takes 1.7% in Paris, after an agreement on the reconciliation of its activities in North America wholesale and retail distribution, with associated services, with those of Sumitomo.

Copyright (c) 2018 CercleFinance.com. All rights reserved.