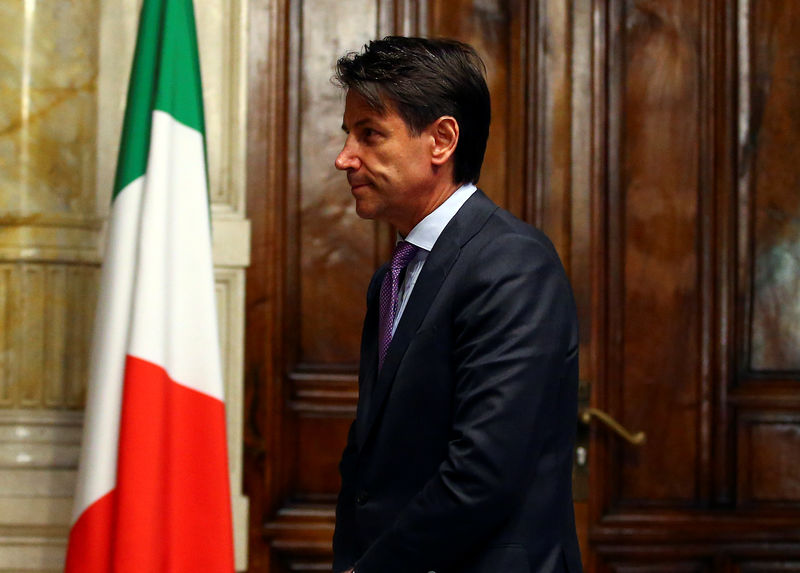 © Reuters. ITALY: A TALE RE-PROPOSED AS HEAD OF GOVERNMENT

ROME (Reuters) – The partners of the coalition League/M5S have again proposed Giuseppe Conte, professor of law, little known, which has declined to form a government on Sunday, to take the head of the government, announced Thursday the leaders of the political parties.
Matteo Salvini, the federal secretary of the League (far-right), and Luigi Di Maio, the leader of the Movement 5 Stars (M5S), will be ministers in the government of Giuseppe Conte, says one source close to the folder. Luigi Di Maio would take charge of the ministry of Industry and Matteo Salvini, the ministry of Interior.
The eurosceptic Paolo Savona, the president of the Republic did not want as minister of Economy by the head of State, could become minister of european Affairs, while Enzo Moavero Milanesi would be the minister of foreign Affairs.

(Sara Rossi and Giuseppe Fonte; Danielle Rouquié for the French service)