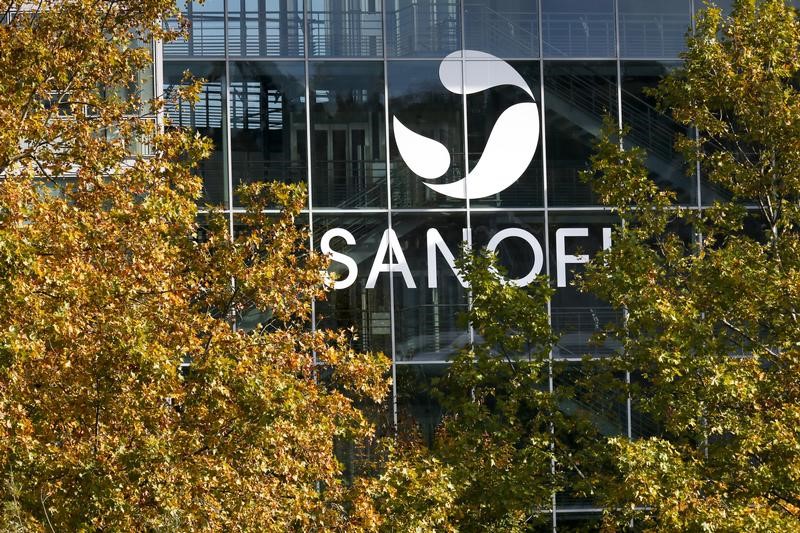 © Reuters. HEALTH: SANOFI AND REGENERON EVOKE A DECREASE IN THE PRICE OF PRALUENT

(Reuters) – Regeneron Pharmaceuticals and Sanofi (PA:SASY) have announced their intention to lower the price of the Praluent, a powerful treatment against cholesterol, if the insurance companies lower their access rights to reimbursements for patients at high risk.
Since the approval of Praluent in 2015 and a drug competitor Repatha developed by Amgen, the insurance companies and the funds management of health rejected about 70% of the medical prescriptions.
This policy has had the consequence of limiting the sales of this drug while causing the dissatisfaction of practitioners and patients at risk.

Regeneron and Sanofi have decided to focus on the patients most likely to develop or reproduce the cardiovascular accidents that are caused by an excess of "bad" cholesterol.
The idea was to try to find a solution to the puzzle of reimbursement of this type of medication.
"We are ready to work with all health systems, who agree to remove access rights to patients at high-risk to offer a prize of Praluent more in line with costs," said Leonard Schleifer, executive director of Regeneron in a statement.
"To invent new innovative medicines has no meaning unless the people who need these products are able to have access to, and this is unfortunately not the case today for Praluent", he added.
The new price of the Praluent will be established after an independent review, led by an organization that evaluates the clinical and cost effectiveness of new drugs. This will be done from data on the Praluent made public Saturday.
According to the Institute for Clinical and Economic Review (ICER), based on a study of several years, the suitable price in the Praluent is expected to be between 4,500 and us $ 8,000 per year for the at-risk patients.

This constitutes a significant decrease compared to the average price current catalog of 14,000 dollars per year.
(Bill Berkrot; Stone Sérisier for the French service)