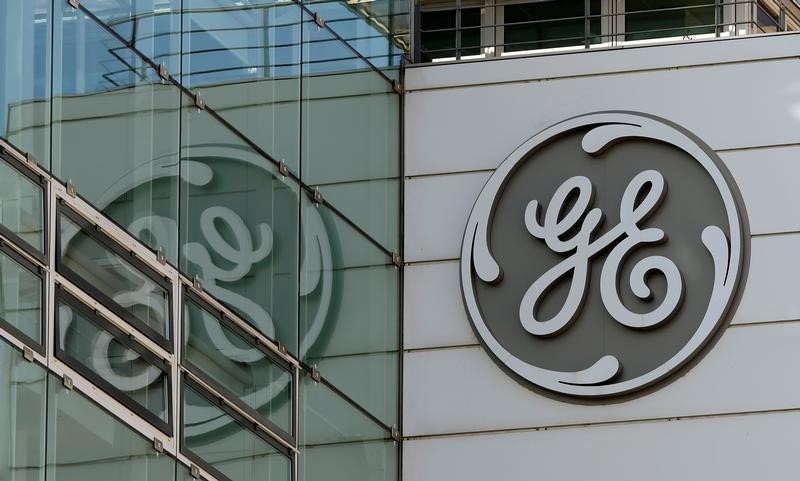 © Reuters. GE: COMPLAINT Of a SHAREHOLDER ON ITS LIABILITY INSURANCE AND A SURVEY OF THE SEC

NEW YORK (Reuters) – A complaint was filed on Friday against General Electric (NYSE:GE) by a shareholder who accuses the conglomerate of having concealed the extent of its liabilities in the insurance business, as well as a survey of the Securities and Exchange Commission (SEC), which would have cost tens of billions of dollars to its shareholders.
The complaint filed by the Cleveland Bakers and Teamsters Pension Fund seems to announce a first and possible action collective against GE for fraud, stock market presumed since the conglomerate has surprised Wall Street with two ads unpleasant in January.
On 16 January, GE announced that it would be a charge of $ 6.2 billion (5.1 billion euros) in its financial statements for the fourth quarter of 2017 in connection with the portfolio of health coverage for its subsidiary, GE Capital.
Eight days later, the group announced that the SEC, the gendarme american stock, had opened an investigation particularly on this charge related to its insurance business.
The complaint quotes the CEO of General Electric, John Flannery, and his predecessor Jeffrey Immelt, the chief financial officer, Jamie Miller, and his predecessor Jeffrey Bornstein.
GE did not want to comment on it in the immediate future. Daniel Berger, one of the lawyers of the complainant, has not responded to requests for comment in the immediate future.
The complainant claimed damages and interest on behalf of the shareholders for the period from 26 February 2013 to January 24, 2018.
(Alwyn Scott and Jonathan Stempel, Juliette Rouillon for French service, edited by Wilfrid Exbrayat)