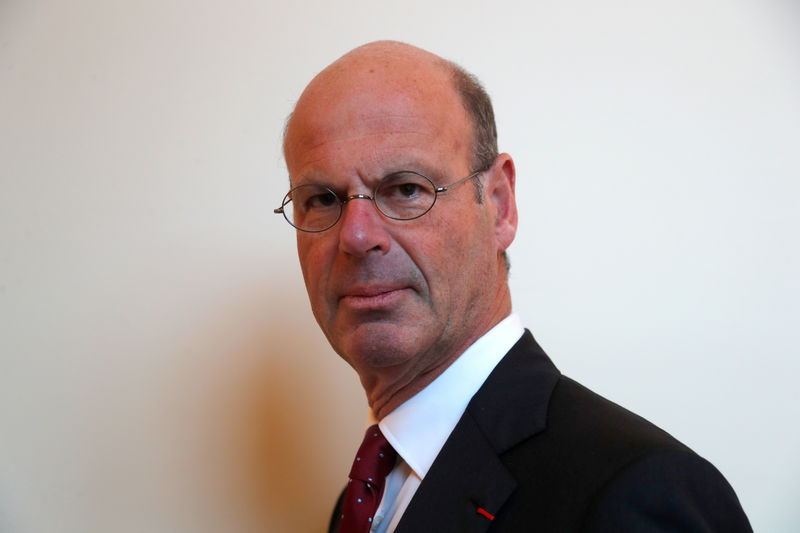 © Reuters. ERIC LOMBARD WANTS TO REVIEW THE INVESTMENTS OF THE CDC

PARIS (Reuters) – Eric Lombard, appointed on Tuesday, director general of the Caisse des dépôts (CDC), said that it wished to review the portfolio of participations of the public financial institutions.
The former boss of the French subsidiary of the Italian insurer Generali (MI:GASI) was provided in front of the mps that developments in the portfolio of the CDC would be considered "calm and serenity".
He stated that he would review the interest in CNP Assurances (PA:CNPP), in the same way as all other, prior to the approval by the members of the Finance committee of his appointment, as their counterparts in the Senate.
In the portfolio of the Fund, "the developments will need to be studied in the calmness and serenity of bearing in mind three essential criteria", he said.
These three criteria are the heritage interest of the CDC, long-term interest of the companies involved, their customers and their employees, and the general interest.
"The Caisse will have to play more actively its role as a shareholder and I intend, if I am appointed to live in this portfolio in respect of the three criteria that I have just indicated, and, for this purpose, to drive upon my arrival a review of the entries," said Eric Lombard.
When asked about CNP Assurances, he replied : "we are in a situation that does not call for any particular concern."
"This is the greatest participation of the Caisse des dépôts, it represents one-third of its results. Is it that there are operations that are more intelligent than the current situation ? (…) This is one of the topics that I will address, as I will study the situation of all interests."
"There is no special status of the NPC, I allow myself, if I am appointed, to revisit all the subjects with a fresh eye", he declared.
Caisse des dépôts is the leading shareholder in listed companies such as CNP Assurances (41%), Compagnie des Alpes (39.5 per cent) or Icade (PA:CDI) (39%). It also includes The Post office, Egis, Transdev and Bpifrance among its subsidiaries.
(Jean-Baptiste Vey and Matthieu Protard, with Emile Picy, edited by Jean-Michel Belot)