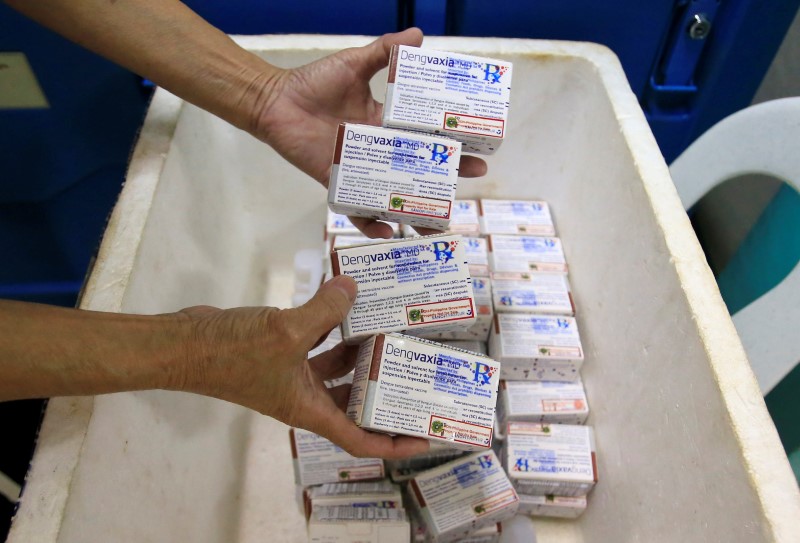 © Reuters. DENGUE: WHO RECOMMENDS TO TEST THE PATIENTS BEFORE THE VACCINATION

PARIS (Reuters) – The world health Organization (WHO) recommended on Thursday to test patients individually before they inject the dengue vaccine of Sanofi (PA:SASY), in order to check if they have been exposed before to this infection.
At the end of a two-day meeting devoted to this vaccine, to the WHO headquarters in Geneva, experts of the agency of the united Nations have estimated that the product had to be administered "with more caution".
"We now have a clear documentation informing us that the vaccine should be administered with more caution in injection only of those already infected," said by telephone to journalists Alejandro Cravioto, president of the group of experts (SAGE) on immunization.

After a new analysis of the data, Sanofi had reported in November that the vaccine could increase the risk of developing a severe form of dengue fever in some cases of vaccinated persons who had not been exposed previously to the disease.
The French laboratory had not made the comment in the immediate future.
(Matthias Blamont, Dominique Rodriguez for French service, edited by Jean-Michel Belot)