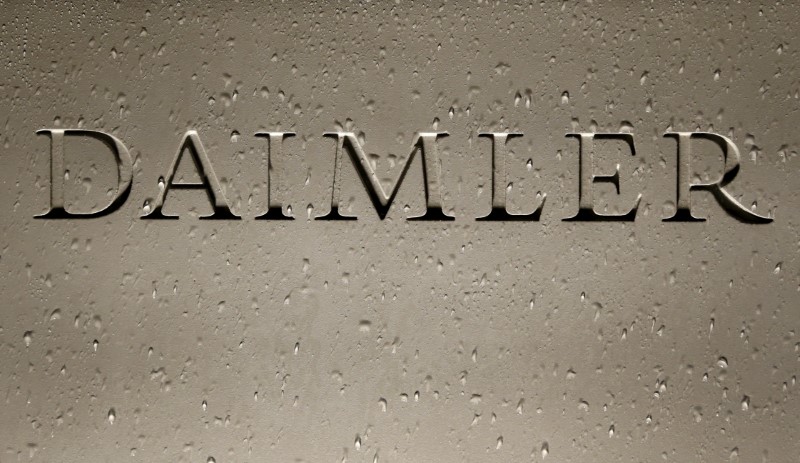 © Reuters. DAIMLER WANTS TO INCREASE PRODUCTION OF MERCEDES-BENZ

FRANKFURT (Reuters) – Daimler (DE:DAIGn) wants to expand the production capacity of its subsidiary Mercedes-Benz Cars to reach three million vehicles sold, compared to 2.4 million last year, said an official of the German car manufacturer to the newspaper Automobilwoche.
"The utilization rate of the production sites of our network are high," said the weekly Markus Schäfer, member of the management board and responsible for production and procurement at Mercedes-Benz.
"This is why we are increasing our capacity to meet the demand of the market and that we are aiming at three million units."
Mercedes-Benz also wants to increase its number of models to 40.
By the end of the decade, three new production sites will be launched, says the newspaper, which adds the total amount of these investments represents three billion euros.
Daimler had warned in February that earnings growth would be constrained by its investments in new technologies such as electric cars and autonomous, and had said to expect a stability of its earnings before interest and taxes (Ebit) in 2018.
(Ludwig Burger; Catherine Mallebay-Vacqueur for the French service)