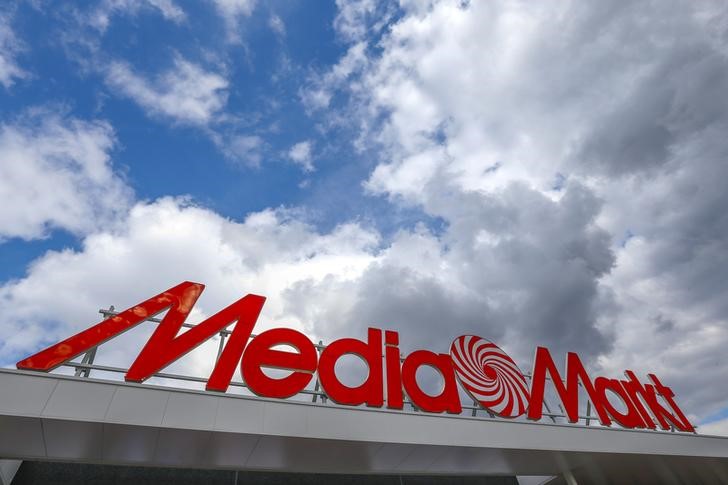 © Reuters. CECONOMY: SALES slightly down, SLIGHTLY BELOW EXPECTATIONS

BERLIN (Reuters) – The distributor of consumer electronics German Ceconomy announced on Thursday a slight decline in its turnover for the second quarter of its non-calendar fiscal year (October-September) after having decided not to renew his campaign for VAT refund in some stores, but the decrease of its cost was supported by operating income.
Tuesday, its subsidiary MediaMarktSaturn entered into exclusive negotiations with Fnac Darty for an alliance in the purchases of consumer electronic products. Ceconomy, which already holds 24% of the capital of the French group, said that this alliance would not have any significant financial impact for the year 2018.
The company was born from a split with the distributor Metro in July said that its quarterly sales have been adversely affected by the decision not to renew his program for the reimbursement of the VAT in its stores, Saturn.

His turnover is down by 0.2% to 5.25 billion euros, down compared to the estimates of analysts who were on 5,28 billion euros on average. Excluding exchange rate effects, sales rose by 0.8%.
Its operating profit (Ebit) came in at 18 million euros after a loss of 19 million for the same period last year, supported by the end of the VAT refunds, cost reductions, and an increase in demand for services.
Ceconomy has confirmed its forecast of a growth of at least around 5% of its operating profit for the full year and a slight increase in its turnover compared to 22,16 billion generated the previous year.
(Emma Thomasson, Juliette Rouillon for the French service)