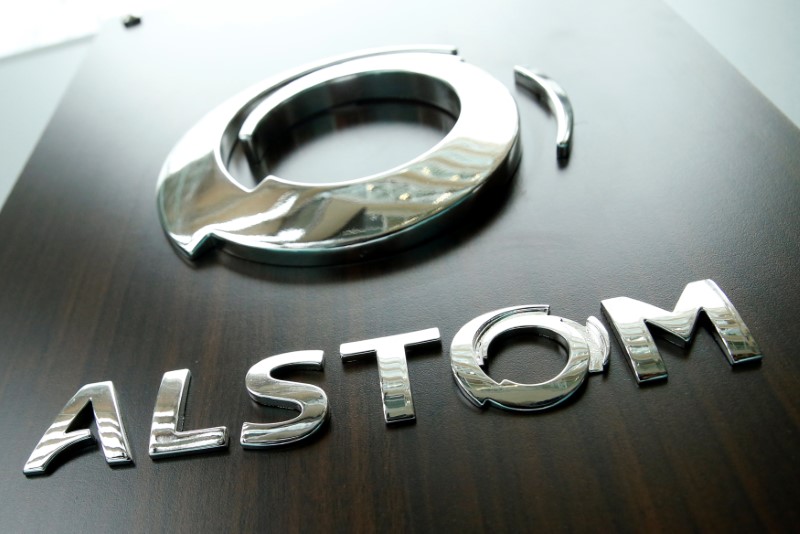 © Reuters. ALSTOM ANNOUNCES THREE NEW CONTRACTS IN INDIA

PARIS (Reuters) – Alstom (PA:ALSO) announced Saturday the signing of three new contracts for railway projects in India, for a total amount of about € 75 million, and the completion in the planned timeframe of the first electric locomotive manufactured on its new site of Madhepura, in the State of Bihar.
The contracts, which include the electrification of the metros of Mumbai and Jaipur, have been signed at the occasion of the visit of the president and Emmanuel Macron in India.
As to the locomotive, it is part of an order of 800 electric locomotives, double-section, signed in 2015, for a total of 3.5 billion euros, said the French group in a press release, stressing that it is one of the largest contracts in the history of Alstom.

"This order contributes to the program of public-private partnership in the indian ministry of Railways to upgrade the railway infrastructure in the country," writes the group.
"This agreement remains to this day the largest foreign direct investment in the railway sector and plays a strategic role in creating a multiplier effect in the economy."
(Dominique Rodriguez, edited by Benoit Van Overstraeten)