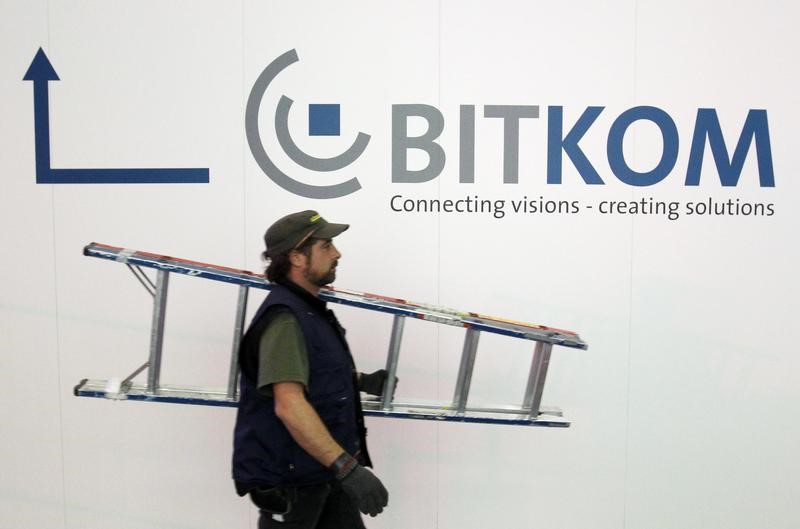 © Reuters. A QUARTER OF THE GERMAN COMPANIES FEEL THREATENED BY THE DIGITIZATION

BERLIN (Reuters) – A quarter of German companies feel threatened by the digitization of the economy, while a large majority of them wish to the contrary, the government is making it a priority, according to a survey published Tuesday.
The survey, conducted by Bitkom (German association for information technology, telecommunications and new media) from 505 companies, also shows that only 20% of them are seeking to develop business models based on digital technologies.
"The scan will not wait for Germany. Businesses and politicians have the obligation to become more involved," said the president of Bitkom, Achim Berg, to the press on the sidelines of a conference in Berlin.
The study also shows that 85% of companies want the next German government to make the scan of high priority, including through the line more administrative functions, and the development of training in digital technologies and high-speed internet.
Chancellor Angela Merkel, who hopes to be able to form a new coalition with the social democrats after September elections, has promised to do more to promote the digitization of the industry of the country.
(Emma Thomasson, Juliette Rouillon for French service, edited by Wilfrid Exbrayat)