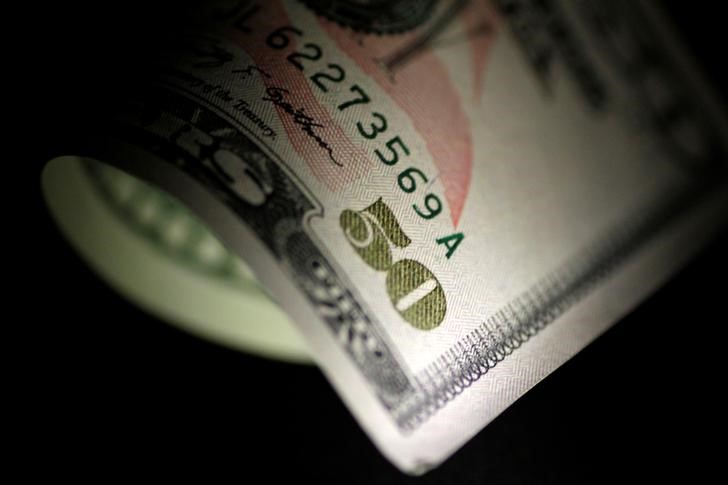 © Reuters. The dollar slips to Powell

The dollar fell on Monday against a basket of currencies, abandoning a portion of the gains garnered in the previous week, with investors cautious ahead of the first testimony of the president of the federal Reserve's Jerome Powell later in the week.
The dollar index, which measures the greenback's strength against a basket of six major currencies, was down 0.21%, to 89,62 at 03:38 AM (08:38 GMT).
The index rose 0.9% last week, extending its recovery after hitting a low of 88,15 February 16.

The dollar has been boosted by the fact that the contraction of the currency since the beginning of the year had been exaggerated by expectations of increases faster u.s. interest rates.
The dollar fell Monday as investors turn to the testimony of chairman Powell on monetary policy and the economy, before the House on Tuesday, followed by testimony before the Senate Thursday.
The dollar declined against the yen, with USD / JPY sliding 0.21% to 106.56, after reaching a high of 107.18.
The euro rose, with EUR / USD rising 0.13% to 1,2319, but gains were checked as investors remain cautious before the general election the Italian which were to take place on 4 march.
The head of the european central Bank, Mario Draghi was due to testify on monetary policy and inflation prospects before the european Parliament later in the day.
The pound sterling has also gained ground against the weaker dollar, with GBP / USD rising 0.51% to 1,4046.

The pound remained supported after the vice-governor of the Bank of England has said during the weekend that interest rates are expected to increase more rapidly than expected if the wages increase as rapidly as the central bank foresees it at the beginning of 2018.