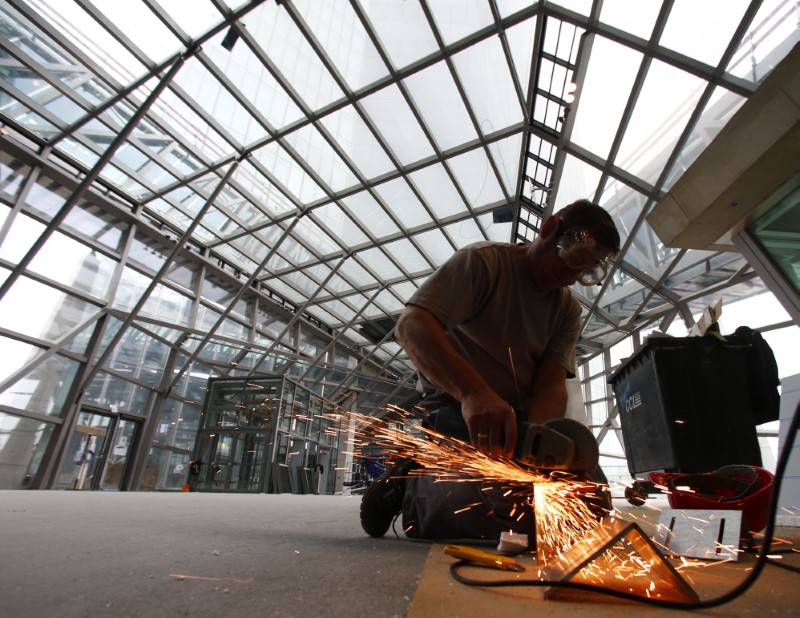 © Reuters. WAGE AGREEMENT IN THE GERMAN SECTOR OF THE CONSTRUCTION INDUSTRY

BERLIN (Reuters) – trade Unions and employers ' representatives in the German sector of the CONSTRUCTION industry concluded on Saturday a wage agreement providing for an increase of nearly 6% of the compensation of the approximately 800.000 employees in the sector.
The agreement, reached after 19 hours of mediation led by the former minister of Economics Wolfgang Clement, covers a period of 26 months with effect retroactive to may 1.
According to the union IG Bau, it provides for an increase in wages of 5.7% in the Länder of Western German and an additional boost, to 6.6% in the Länder of the former West Germany.

"It is the agreement wage to the highest reached this year in our countries", welcomed the president of IG Bau, Robert Feiger, welcoming the fact that German workers enjoy a fair share of the rebound of the first european economy.
Germany, whose GDP growth reached 2.2% in the last year, is in its ninth consecutive year of economic growth.
(Michael Nienaber; Henri-Pierre André for French service)