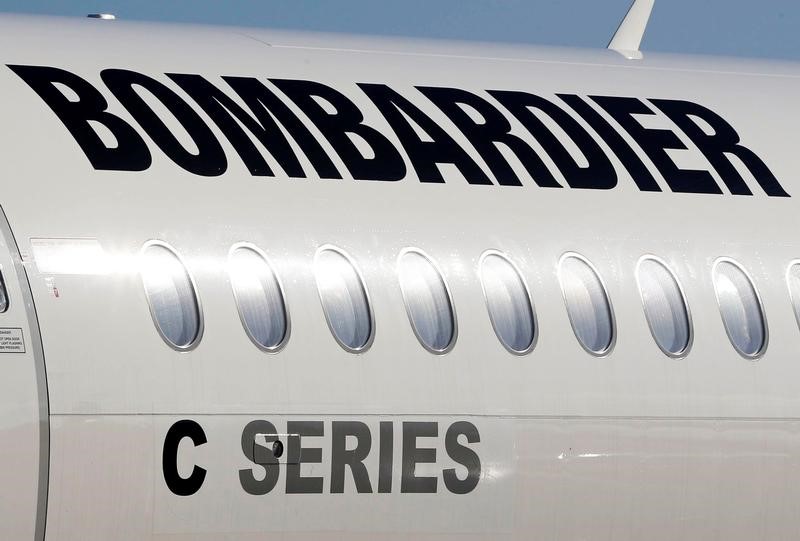 © Reuters. USA: BOMBARDIER HAS WON AN UNEXPECTED VICTORY ON THE CSERIES

WASHINGTON/MONTREAL (Reuters) – The international trade commission (ITC), the United States refused Friday to impose heavy customs duties on the CSeries aircraft to Bombardier (TO:BBDb) sold to american companies, offering an unexpected victory at the canadian manufacturer in the trade war initiated by Boeing (NYSE:BA) in the United States.
The ITC did not follow the recommendation of the u.s. department of Commerce to impose the five-year customs duties of nearly 300% on these aircraft medium-haul.
A source canadian government had said on Thursday to Reuters that the manufacturer was expected to suffer a setback.

Boeing accuses Bombardier of grants overpaid to sell its CSeries aircraft in the United States.
The canadian group agreed in October to dispose of a majority stake in Airbus (PA:AIR) in this program of medium-haul plane.
(David Shepardson, Lesley Wroughton and Allison Lamper; Catherine Mallebay-Vacqueur for French service, edited by Eric Faye)