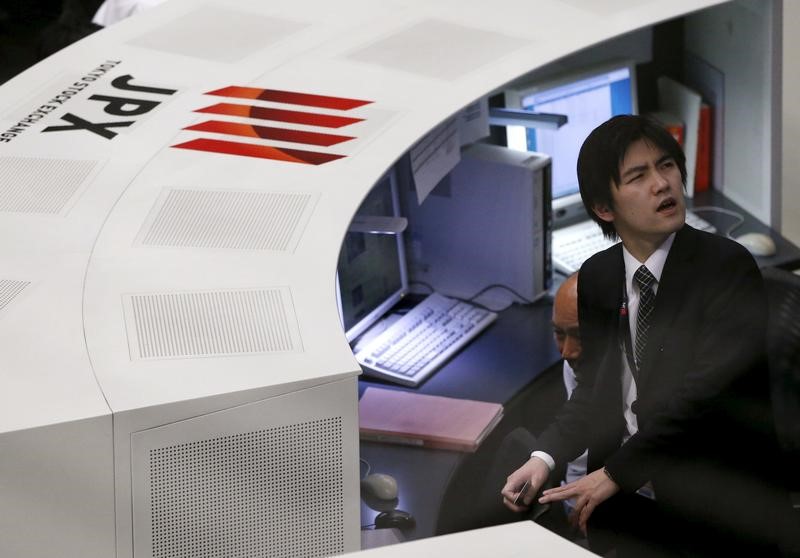 © Reuters. THE TOKYO STOCK EXCHANGE, CLOSING SLIGHTLY UP

TOKYO (Reuters) – The Tokyo stock Exchange ended up in a modest rise Monday, with the leading indices of the square japanese have erased their slight initial losses to finish the session in the green.

The Nikkei index wins by 0.16%, 22.939,18 points. The Topix, broader, took him also by 0.16% to 1.831,93 points.
Transactions remained little developed, the day being a holiday on the other stock exchanges of the important day of Christmas.
On Tuesday, the markets will remain closed on Euronext, Germany, the United Kingdom (for the traditional Boxing Day), in Switzerland, in Spain and Italy, but will be open in the United States.