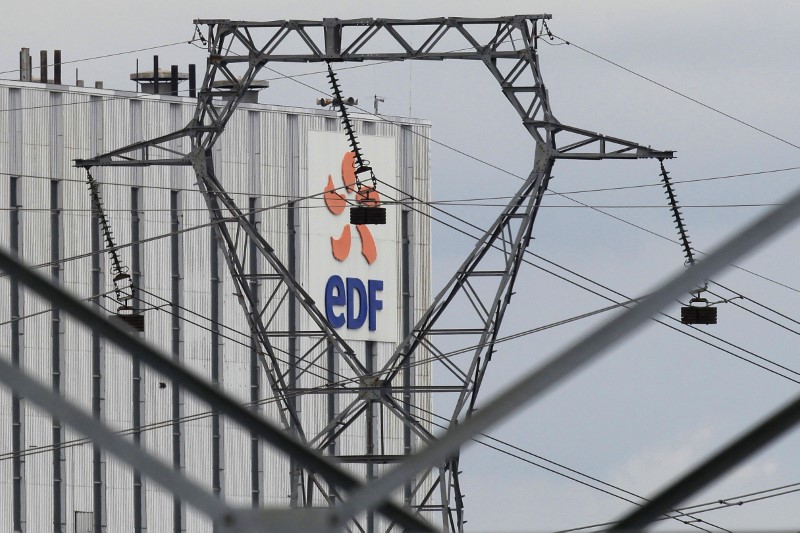 © Reuters. THE COURT OF ACCOUNTS PROPOSES TO AMEND The ARENH

PARIS (Reuters) – The Court of accounts proposes to amend the mechanism Arenh, which obliges EDF (PA:EDF) to cede to regulated prices of electricity of nuclear origin to its competitors, in order to adapt the system to the rising costs of nuclear power for the electrician public and to the transition to renewable energy.
The customizable Access to nuclear power history (Arenh) allows alternative suppliers to source electricity from EDF at a regulated rate during a transitional period (2011-2025).
The Court of auditors, in the preamble to an assessment of the implementation of the Arenh dating back to the end of December and released on Thursday, pointed out that the mechanism has for objective to "preserve the benefit of the investment made in nuclear power to the final consumer, to ensure the financing of the production facilities and allow competition to operate."

"The Court finds that these objectives are only partially achieved. Its mechanism must take into account the rising costs of nuclear power and its volume ceiling must be assessed as a function of the energy transition in progress", she said.
"The Court thus considers that the price and conditions of the Arenh must evolve in a coordinated way, in order to be representative of the economic conditions of production of electricity of nuclear power plants, taking into account all market configurations possible at the level of the Arenh", she adds by formulating three recommendations.
To enable EDF to schedule the production according to the demand of alternative suppliers, the Court offers a subscription phase-in of the Arenh spread out over several months and a strengthening of the information transmitted by the Commission of energy regulation (CRE) by EDF on the volumes underwritten and in the margins of arbitration and retain the alternative.
It also recommends to "adapt the mechanism for that alternative to make commitments to medium-term, that reflect economic conditions equivalent to those assumed by the operator (for example as a portion of their supply subscribed to the Arenh)".
In Exchange, the action EDF wins and 1.89% in mid-afternoon and outperforming the index paris SBF 120 (+0,59%) and the european index STOXX utilities (+0,21%).
The assessment of the Court of accounts :

(Dominique Rodriguez, edited by Yves Clarisse)