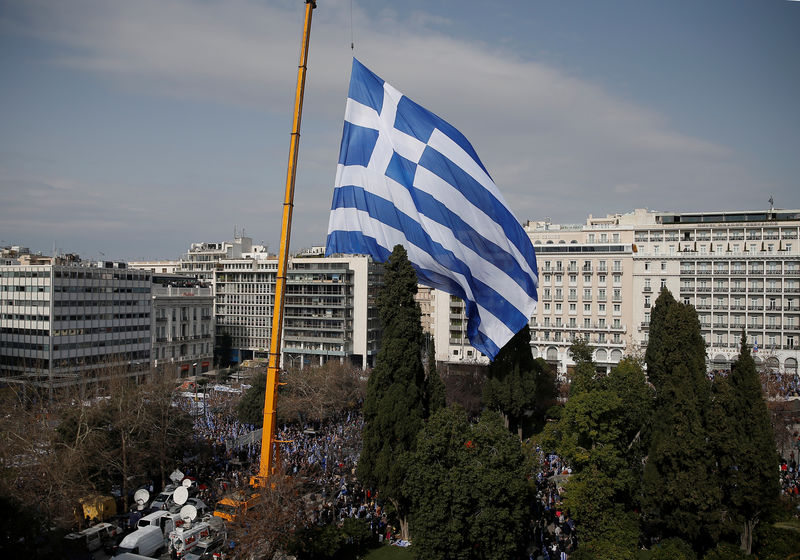 © Reuters. FITCH NOTES THAT THE RATING OF GREECE TO "B-" TO "B"

(Reuters) – Fitch Ratings has raised by one notch the long-term rating of Greece from "B" to "B", who believes that debt sustainability will improve in the light of sustained growth and political risks reduced.
The rating agency has maintained a positive outlook.
In January, Standard & Poor's had raised the rating of the Greek debt from "B" to "B".
(Suhail Hassan BhatCatherine Mallebay-Vacqueur for the French service)