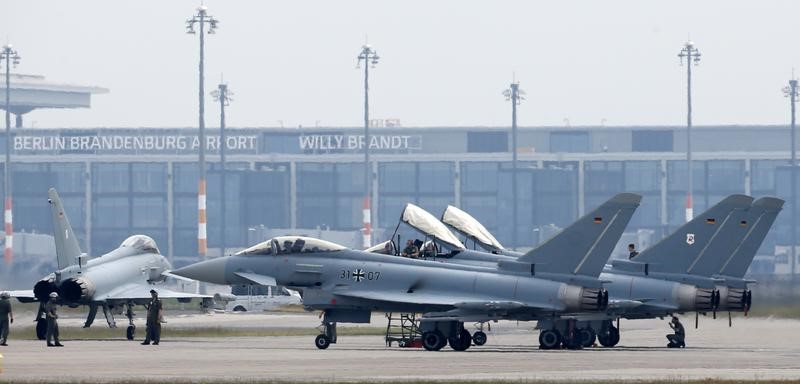 © Reuters. CONTRACT EUROFIGHTER AUSTRIAN: AIRBUS expects to CLOSE The INVESTIGATION

PARIS (Reuters) – Airbus (PA:AIR) announced on Saturday to be engaged in discussions with the prosecutor's office in Munich, which could potentially result in the closure of an investigation on suspicion of corruption around a contract for the sale of combat aircraft Eurofighter to Austria in 2003.
The european aerospace giant said-in a press release he was sentenced in a separate folder, to pay 104 million euros at the end of an arbitration procedure concerning the sale of missiles to Taiwan by one of its subsidiaries in 1992.

(Tim Hepher and Richard Lough, edited by Myriam Rivet and Gilles Trequesser)