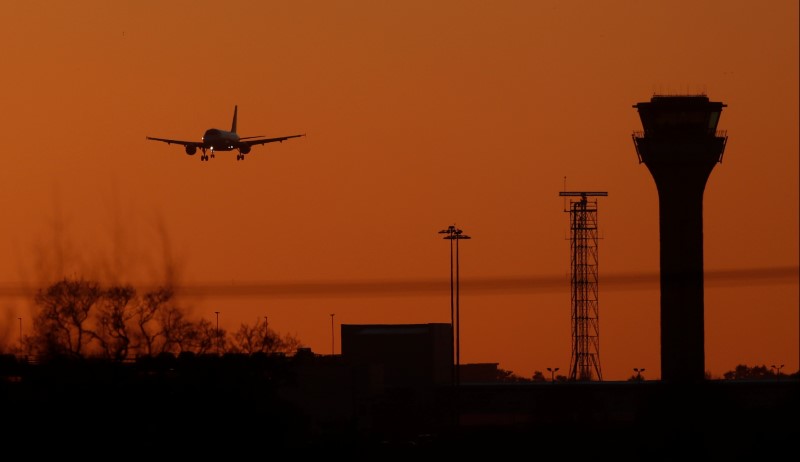 © Reuters. ARDIAN gives in TO AMP CAPITAL's SHARE IN LUTON AIRPORT

LONDON (Reuters) – The French fund equity investment firm Ardian has sold to AMP Capital, its 49% stake in Luton airport, the fifth of Great Britain, for an undisclosed amount.
A source close to the dossier said that the value of the investment amounted to 350 million pounds (400 million euros), on the basis of a multiple of less than 15 of the current income 2018. Including debt, the participation is valued around one billion pounds, said the source.
"The airport of London-Luton airport is of high quality with significant growth potential, meet the needs of the london market at a loud volume, making this an exciting investment opportunity," said Boe Pahari, global head of infrastructure at AMP Capital, a management company international specialist in real assets.
The number of passengers at the airport increased from 9.7 million in 2013 to $ 15.8 million in 2017.
In march, sources have reported that Ardian had mandated the bank Rothschild to help sell its stake in Luton airport, in which more than 160 million pounds have been invested since 2013.
According to sources bank, the operator of Spanish airports Aena, which owned the remaining 51% in Luton, did not want to play its pre-emptive right to go up to 100% of the capital of the company.
In 2016, the airport of Luton has recorded an earnings before interest, taxes, depreciation and amortization of 55 million pounds, compared to 50 million pounds in 2015.
The concession to operate the airport and runs until 2031, but an extension, in exchange for a new expansion of the airport, is in the course of the discussion, according to another source.
(Dasha Afanasieva; Claude Chendjou for the French service, edited by Véronique Tison)