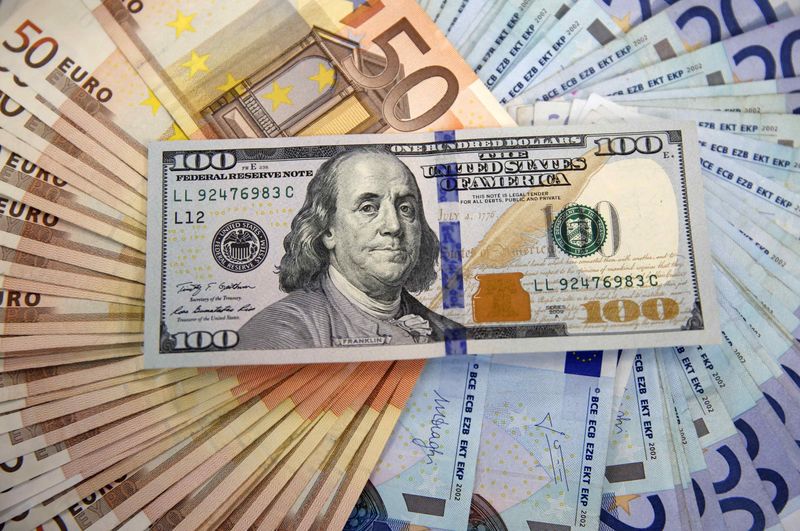 © Reuters. EUR/USD, Euro-Dollar

The Euro Dollar is regaining ground since yesterday evening, with a peak at 1.1658 this morning in early european session, after a low of 1.1591 in the late afternoon yesterday.
Note that the pair EUR/USD had declined since the opening of the Forex on Sunday night, posting a correction, which was about 100 pips on the lows of yesterday.
The Euro was affected by the political uncertainty in Germany, against the background of disagreement within the ruling coalition about immigration, which weakens the political position of the German chancellor Angela Merkel. The ISM manufacturing index in the US much higher than expected, too, had fostered the decline of EUR/USD, supporting the Dollar.

The area around the psychological level of 1.16, however, had served to support, and attracted the buyers, leading to a rebound still visible this morning, as the pair attempts to hold above 1.1650.
Also note that an agreement between the coalition parties alelmande the topic of immigration intervened last night, resulting in the livée the threat of resignation of the minister of the interior German, which has allowed investors to reassure themselves as regards the German policy, at least in the short term, taking advantage of the Euro.
The bounce last night on the EUR/USD pair also finds its source in a decline of the Dollar, as we can see on the Dollar Index, down dpeuis the end of european session yesterday.
From a graphical point of view, it may be noted that the EUR/USD is evolving within a triangle is visible in the hourly data, with moving averages 100 and 200 hours flat, a sign of uncertainty in the short term.
We will monitor the terminals of this triangle, as well as the resistance of 1.1690-1.17, and 1.1720-30. At the downside, break below the lower bound of the triangle, we may take into account media to 1.16, 1.1570, 1.1550 and 1.1500-10.
Finally, as regards the economic calendar, we note that this Tuesday, July 3, 2018 will be fairly light, with retail sales in the euro zone at 11am, and the orders of the US industry to 16h.