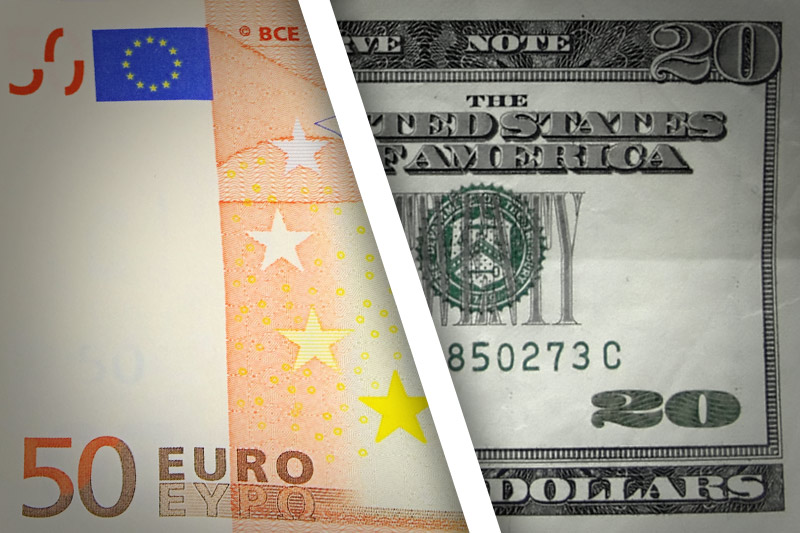 EUR/USD, Euro-Dollar

EUR/USD has bounced from yesterday evening, marking a peak on the 1,2243, after a low daily on the 1,2182 in the morning.
Note that the pair EUR/USD had posted heavy losses since the peak of last Thursday, totaling a loss of about 220 pips to the lows of yesterday morning, which justifies at least in part to the rebound of yesterday, which could in the end be a recovery of breath.
In fact, there was no justification in the news that the Euro rebound, quite the opposite, since the european statistics of yesterday have disappointed the analysts (IFO Index), while the US data exceeded the consensus (consumer confidence and sales of new homes).
Traders seem, therefore, to exercise restraint currently, a behavior no doubt to bind with the prospect of major events for the end of the week.
It will, in fact, the ECB meeting tomorrow, and the GDP US Q1 2018 preliminary Friday, the statistics of the first plan, for which operators await details before making the point on their opinion in the short term in regards to EUR/USD.
From a graphical point of view, the rebound posted yesterday is not enough to question the bearish view, especially as the pair remained below its resistance immediate 1,2250 and 1,2265.
The downside, the supports to watch are at 1,2180-85 (low of yesterday), 1,22 (psychological threshold) and 1,2155 (low of February).
Finally, it should be emphasized that after days to the calendar hosted on Monday and Tuesday, and before the major events of Thursday and vendreid, this day, Wednesday 25 April 2018 will be a pause, with no statistics that could have a direct influence on the EUR/USD pair.
We will, however, continue to monitor the rates US, with a performance at 10 years, which has affected the symbolic threshold of 3% yesterday, a theme very influential on the Dollar over the last day.