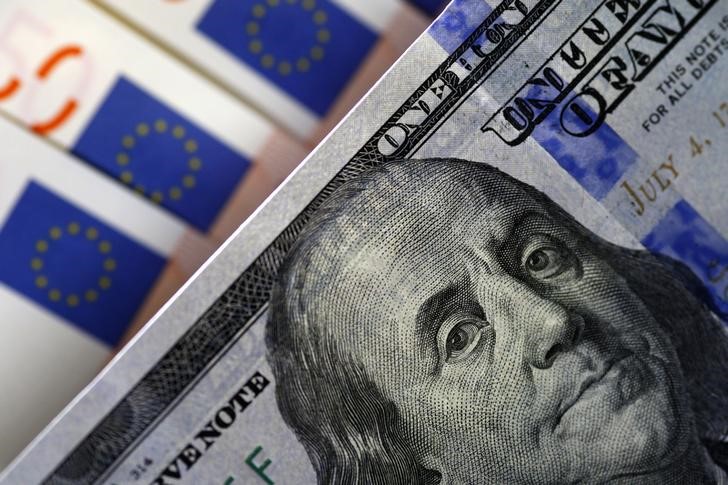 © Reuters. EUR/USD, Euro-Dollar

Update : Since the publication of this article, the EUR/USD pair has accentuated its fall, and marked a new low annual 2018 to 1.1752.
While on the bottom the trend is still uncertain, in the absence of new lows weekly, the pair EUR/USD has dropped slightly since this morning, with a hollow at 1.1772 after a summit in 1.1821 in the beginning of the european session.
Traders seem to sanction the details of the agreement for the formation of a government in Italy by the parties Ligua and Five Star, two parties are considered to be euro-skeptics.

The agreement does not mention an erasure of a part of the public debt or of a referendum to exit the Euro Zone, contrary to the rumors that had worried these last few days. However, the agreement mentions a reform of the income tax and the tax on companies, as well as the introduction of a universal income.
The market seems to feel that these measures will worsen the budgetary situation of Italy, an issue that remains sensitive in Europe. In effect, the traders still have a souvenir pretty cool of the Greek crisis, when the country was spent close to bankruptcy and had to be bailed out via a number of emergency plans.
At the time, it evoked the case of Italy as the next "weak link" of the eurozone, a scenario that confirms a little more today, with the prospect of the establishment of a government that has no real project in the area of recovery of public finances and debt reduction.
In addition to these factors, which weigh heavily on the Euro, it should be noted that the Dollar remains on its side supported against most currencies, with the Dollar Index, which marked a new peak at 93.64 today, the highest since December 18, 2017.
From a graphical point of view, the area of 1.1775 that we put in the light this morning was the first socket to close, before 1.1762 (weekly low and hollow 2018), 1.1720 (hollow of the December 12, 2017 and 1.17.
Has the upside, potential resistance can be found at 1.18, 1.1820-35, 1.1850, and 1.1865-70.