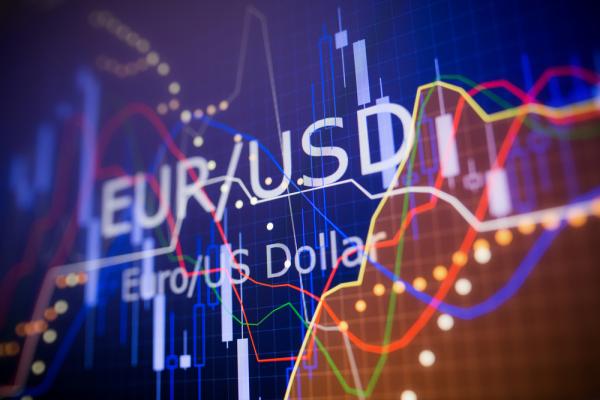 © O Financista. EUR/USD, Euro-Dollar

The EUR/USD regained some ground on Wednesday morning, after having marked a support close to 1.15 yesterday.
Recall that the Euro-Dollar had fallen sharply yesterday, showing a drop of more than 100 pips between a high daily at 1.1639 and a low of 1.1510. The pair was in fact the consequences of a revival of concern about Italy.
This concern resembled rather to panic on the bond market : The rate of government bonds, the Italian 2-year-old has joined a top 2.829% yesterday to the highest since September 2012), compared to less than 1% the day before…
The strong fall of the Euro that accompanied this impressive rise of the Italian rates was, however, stopped before the psychological threshold of 1.15 yesterday, and after a consolidation in the course of the night, the pair EUR/USD is trying to bounce this morning, with a peak at 1.1577 at the beginning of the european session.
Just as the rise of the Italian rates were to drop the Euro yesterday, the decrease displayed by the Italian bond yields to 2 years since the opening this morning supports the Euro.
Also of note is that germany's retail sales for the month of April published at 8am this morning have far exceeded the consensus, with an increase of +2.3% versus +0.5% expected, which has also led to the rise of the Euro this morning.
To confirm the possibility of a rebound, even a little sustainable, we will monitor the resistance of 1.1590-1.16, of which the break would highlight short-term goals to 1.1635, 1.1650, and 1.1675.
In case of return of the decline, the area of 1.1550 will eventually support in the short term, before the most important zone to 1.1500-1.1520.
Finally, we will recall that after the start of the week rather quiet economic calendar Wednesday 30 May 2018, will include a few statistics potentially influential on EUR/USD, with the German unemployment at 9: 55, the ADP report on job creation, US in the month of May at 14.15, and a new estimate of GDP Q1 2018 USA at 14: 30.