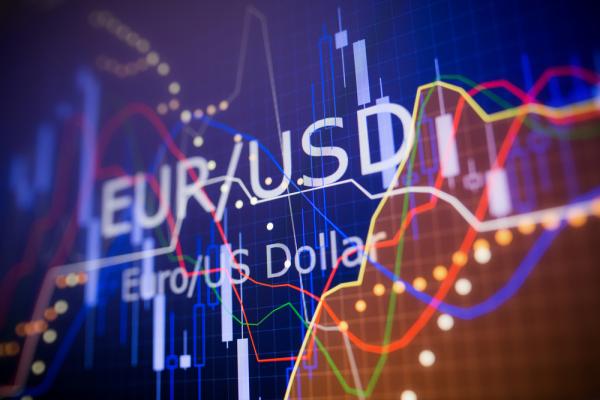 © O Financista. EUR/USD, Euro-Dollar

After having marked a top at 1.1750 yesterday afternoon due to a pullback in the Dollar against the announcement of the cancellation su summit between the US and North Korea, the EUR/USD pair soon resumed its fall, and drops under 1.17 this morning.
In question, the concerns about Italy, which are particularly visible in the bond market.
In fact, after having declined yesterday morning, the rate on government bonds 10-year Italian has started a rebound and scores a new peak today, out of 2,463%.

From a graphical point of view it can be noted that the rebound from yesterday and the day before yesterday was not enough to question the bearish trend. Also note that the moving average 100 hours was involved to stop the rise yesterday.
For the moment, the EUR/USD pair has marked a low daily 1.1688, and if the decline continues, the next support will be at 1.1675, the low of the day before yesterday, before 1.1650, 1.16 and 1.1550.
The increase, several obstacles can be identified, with the moving average 100 hours to 1.1743 currently, and a zone of resistance at 1.1750-60, before the psychological level of 1.18.
Finally, we must not forget that the EUR/USD pair will be potentially influenced today by the statistics expected in the economic calendar, with the IFO index of business climate in German at 10 am, then the durable goods orders US to 14: 30, and the consumer confidence index from the University of Michigan (16h.