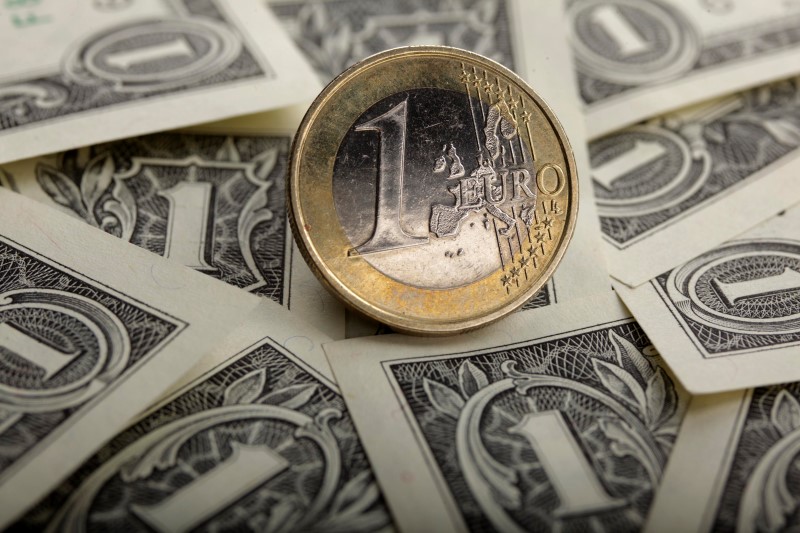 © Reuters. EUR/USD, Euro-Dollar

The pair EUR/USD bounces sharply this afternoon, after having marked a new low in annual 1.1507 in the late morning (against 1.1510 for the previous trough's annual May 29).
The Euro Dollar has indeed marked a peak in 1.1610 for the moment, showing a balance sheet daily positive, in large part helped by the index of the Philadelphia Fed significantly disappointing published at 14: 30.
The Philly Fed's month of June is in effect stood at 19.9 points, compared with 29 in advance, a very strong decrease compared to 34.4 points in the previous month, which weigh significantly on the Dollar.
Note however that the EUR/USD began its rally before this publication, the approach to the threshold of 1.15, having attracted buyers, with the help of slightly hawkish on the part of Weidmann, boss of the German BundesBank.
From a graphical point of view, it can be noted that the EUR/USD is again above the moving average 100 hours (1.1585 currently) and is testing the psychological level of 1.16, which could slow the rise.
Above 1.16, the next resistance is located at 1.1644-50 (weekly high).
If the only one of the 1.16 blocks the the rise and the Euro corrects, potential media to 1.1550, 1.1530 and 1.15 will need to be monitored.