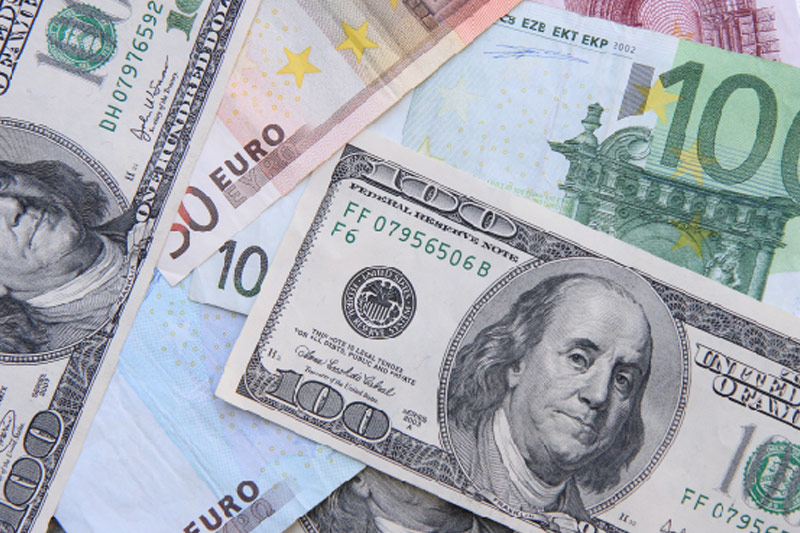 EUR/USD, Euro-Dollar

After three consecutive days of decline, the pair EUR/USD has proved to be more hesitant today, marking this morning new low of 1.2182, but displaying then attempts to rebound, which allowed him to end the european session above 1.22.
However, the news was also favourable to the decline of EUR/USD these last few days. In fact, the rate of US remained sustained and continued to attract capital to the Dollar.
On the side of the statistics, we could observe a bad news in Europe, and two pieces of good news in the United States, which could also weigh on the Euro Dollar.

The IFO index of business climate in German published this morning at 10am has been disappointing, to 102.1 points for the month of April, after 103.3 previously, and against 102.8 anticipated by the consensus.
In the USA, the consumer confidence according to the Conference Board rose to 128.7 for the month of April, compared to 126 in advance and 127 previously. Sales of new homes have jumped by +4% versus +1.9% expected and +3.6% previously.
In this context, it would not have been surprising to see the EUR/USD currency pair show a new day of decline, but rather, it is the hesitation that has dominated this Tuesday.
To explain this, we can move 220 pips lost between the peak of last Thursday and the lows of this morning, a motion quite ample to justify a pause. The prospect of a week end which will be loaded at major events encourages also, undoubtedly, the traders of the withholding.
In effect, the ECB meeting will take place on Thursday, and investors are waiting for clarification on the date on which the asset purchases (QE) from the ECB will terminate. On Friday, it's GDP US preliminary 1st quarter of 2018 which will be expected. The consensus is for a slowdown in growth to 2% quarter-over-quarter, after +2.9% previously.
A point graph, the general bias of the Euro-Dollar hourly data remains bearish despite a rebound to 1.2234 this afternoon. Since the summit, the pair EUR/USD corrects, and approaching again to 1.22, while the european session ends. In addition to this psychological threshold, consideration will also be given support 1.2180 and 1.2155 in the case of a further acceleration to the downside.

Has the upside, a return of the EUR/USD above 1.2250-65 would begin to question seriously the bias is bearish in the short term from a graphic point of view.