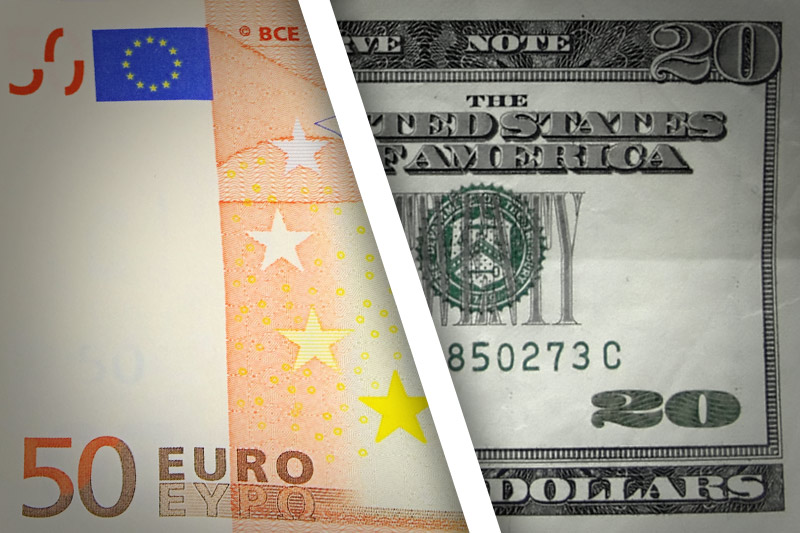 EUR/USD, Euro-Dollar

EUR/USD continues to rebound this morning, with a summit on the 1.1673, highlighting a rebound initiated yesterday at mid-day, after a new low annual 1.1507.
Recall that yesterday had started with a decline, in part due to the appointment of a eurosceptic at the head of the finance commission of the Italian Senate.
The approach to the psychological threshold of 1.15 was then slowed down and started to rebound, with the help about a slightly hawkish tone from Jens Weidmann, boss of germany's BundesBank, as well as with the help of an index of the Philadelphia Fed very disappointing, which hurt the Dollar.

This morning, the increase is strengthened, therefore, with the help of several factors, including the statements of the party Italian Ligua, who reiterated that the exit from the Euro Zone is not part of the government's projects.
The PMI composite of France, which posted a surprise increase in June after stagnating in April and dropped in May, is also a positive factor.
The PMI indexes in germany have also pushed the pair higher, with a manufacturing PMI slightly below expectations at 55.9 versus 56.3 expected and a PMI services 53.9 vs. 52.2 expected, for a composite PMI in surprise increase to 54.2, compared to 54.3 expected and 54.3 previously.
Finally, it should also be noted some weakness in the greenback on Friday morning, as you can see on the US Dollar Index, which also promotes the rise of the Euro Dollar.
From a graphical point of view, it should be noted that the EUR/USD pair managed to move above its moving average 100 hours and above the psychological threshold of 1.16 yesterday, and tested its moving average of 200 hours (1.1647) this morning.
If the pair manages to hold above 1.1650, the attention could turn to the resistance 1.1675, 1.17 and 1.1730.

Has the decline, the media potential are 1.16, 1.1585, 1.1550, 1.1530 and 1.1500-10.